Il Cinema Ritrovato Streaming: here we are with the list of films, workshops and lectures!
Here we are with the complete list of the films, workshops and lectures available online for Il Cinema Ritrovato Streaming project, a rich selection from the programme of the 34th edition of the festival!
You can purchase your on-line festival pass here.
The detailed time-table of the on-line programme on MYmovies website.
Extra
Babilonia a Hollywood (Babylon in Hollywood, Francia/2020) R.: Jean-Pierre Berthomé and Emmanuel Charon
Ritrovati e Restaurati
I cento cavalieri (Italia/1964) R.: Vittorio Cottafavi D.: 110' V. italiana
Luci del varietà (Variety Lights, Italia/1950) R.: Alberto Lattuada, Federico Fellini. D.: 98'. V. italiana
Das Wachfigurenkabinett (Germania/1924) R.: Paul Leni D.:81' V. Inglese
Liebling Der Götter (L'ala della fortuna, Germania/1930) R.: Hanns Schwarz. D.: 100'. V. tedesca
California Split (California Poker, USA/1974) R.: Robert Altman D.: 108' V. Inglese
Ritrovati e Restaurati – Delitti imperfetti (con accompagnamento musicale)
Nina la poliziotta (Italia/1920) R.: Giuseppe Guarino. D.: 13'. V. italiana
Il passato che torna (Italia/1924) D.:10'. V. italiana
[Sotto la maschera / La vendetta del pugnale] (Italia/191?) D.: 25'. V. italiana
Idolo infranto (Italia/1913) R.: Emilio Ghione. D.: 18'. V. italiana
Albertini contra de schorpioen (Italia/1919) D.: 10'. V. olandese
Il re dell'abisso (Italia/1919) R.: Riccardo Tolentino. D.: 8'. V. olandese
Sansone e la ladra di atleti (Italia/1919) R.: Armando Mustacchi. D.: 15'. V. olandese

Ritrovati e Restaurati – The Film Foundation 30
I'm No Angel (Non sono un angelo, USA/1933) R.: Wesley Ruggles. D.: 87'. V. inglese
Tap Roots (La quercia dei giganti, USA/1948) R.: George Marshall. D.: 109'. V. inglese

Henry Fonda for President
Daisy Kenyon (L'amante immortale, USA/1947) R.: Otto Preminger. D.: 99'. V. inglese 
The Grapes of  Wrath (Furore, USA/1940) R.: John Ford. D.: 129'. V. inglese
Young Mr. Lincoln (Alba di gloria, USA/1939) R.: John Ford. D.: 100'. V. inglese
Let Us Live (Lasciateci vivere!, USA/1939) R.: John Brahm D.: 68' V. Inglese
Fail Safe (A prova di errore, USA/1964) R.: Sidney Lumet D.: 112' V. Inglese
Marco Ferreri Ritrovato
Donne e soldati (Italia, 1955) R : Luigi Malerba, Antonio Marchi D. : 87' V. italiana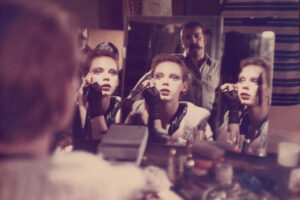 Il secolo breve di Konrad Wolf
Solo Sunny (Germania Est/1980) R.: Konrad Wolf, Wolfgang Kohlhaase. D.: 100'. V. tedesca
Ich War Neunzehn (I Was Nineteen, Germania Est/1968) R.: Konrad Wolf. D.: 120'. V. tedesca
I fuorilegge: Frank Tuttle vs. Stuart Heisler
Ladies Should Listen (La signorina curiosa, USA/1934) R.: Frank Tuttle. D.: 61'. V. inglese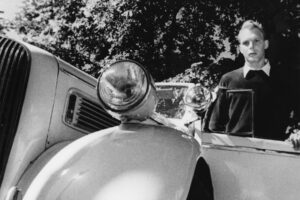 Gösta Werner, il senso della perdita
Att döda ett barn (To Kill a Child, Svezia/1953) R.: Gösta Werner. D.: 10'. V. svedese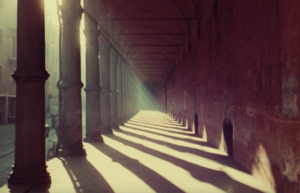 Il Cinema Ritrovato | Fuori Sala
Tontolini è triste (Italia/1911)
La nuova cameriera è troppo bella (Italia/ 1912)
Bologna monumentale (Italia/ 1912)
Guida per camminare all'ombra (Italia/ 1954)
Dove Dio cerca casa (Italia, 1955)
Piccola Arena Casartelli (Italia/1960)
Osiride (Italia/ 1966)
Armenia, Cradle of Humanity (1919-1923)
L'industria dell'argilla in Sicilia (Italia/191?)
Lu tempu de li pisci spata (Italia/1954)
Il miracolo di San Gennaro (Italia/1948)
Nascita di un culto (Italia/ 1967)
Coiffeurs et types de Hollande (Francia/1910)
Donna con garofani rossi e rosa (Italia/ 1912?)
Les bords de la Tamise d'Oxford à Windsor (Francia/1914)
L'inaugurazione del campanile di San Marco (Italia/ 1912)
Ricordo della Settimana d'Aviazione – Milano 1910 (Italia/1910)
Il polentone a Pont Cavanese (Italia/1910)
Nella laguna pittoresca (Italia/191?)
La briglia sul collo: vita di un bimbo ribelle nella borgata romana degli anni '70 (Italia/1972)
Noi prevarremo (Italia/ 1968)
Burri, una vita (Italia/1960)
Documenti e documentari
Paolo e Vittorio Taviani: Good Morning Cinema (Italia/1987) R.: Gideon Bachmann. D.: 19'. V. italiana
Ritratto di Mara Blasetti (Italia/2020) R.: Michela Zegna. D.: 25'. V. italiana
Liliana Cavani: Interno berlinese (Italia/1987) R.: Gideon Bachmann. D.: 24'. V. italiana
Melville: Le dernier Samourai (Francia/2020) R.: Cyril Leuthy D.: 53' V. francese
Volker Schlöndorff, the beat of the drum (Francia/2020) R. : Pierre-Henri Gibert D.: 52', versione francese
When We Were Kings (Quando eravamo re, USA/1996) R.: Leon Gast. D.: 89'. V. inglese
"Now I will tell you, after all" – Federico Fellini's Last/Lost Interview (Italia/1985) R.: Gideon Bachmann. D.: 39'. V. italiana
Jia Zhang-ke. A guy from Fenyang (Brasile/2005) R : Walter Salles D. 98' V. mandarino
Mia madre, Giuditta Rissone (Italia/2020) R.: Anna Masecchia, Michela Zegna. D.: 32'. V. italiana
Sepa: Nuestro Señor de los milagros (Germania Ovest-Svizzera-Perù/1987) R.: Walter Saxer D.: 68' V. spagnola e tedesca
Cinemalibero
Xiao Wu (The Pickpocket, Cina/1997) R.: Jia Zhang-ke D.: 108' V. mandarino
Monangambee (Algeria/1969) R.: Sarah Maldoror. D.: 16'. V. portoghese e makonde
Shatranj-e Baad (Chess of the Wind, Iran/1976) R.: Mohammad Reza Aslani. D.: 93'. V. farsi
Léon G. Damas (Francia/1994) R.: Sarah Maldoror. D.: 26'. V. francese
Aimé Césaire, le masque des mots (Francia/1987) R.: Sarah Maldoror. D.: 47'. V. francese
Incontri sul restauro – in diretta streaming
Redefining an Era: Technicolor Dye-transfer 1954-1979. Craig McCall (Producer and Film Director) presenting Robert Hoffman's researches
Restoring À bout de Souffle: StudioCanal Approach to Film Preservation through HDR Technology. Jean-Pierre Boiget (StudioCanal) and Davide Pozzi (L'Immagine Ritrovata)
Case study: Ekstase. Mate ̆j Strnad, Jeanne Pommeau and Jonas Kucharský (Národní Filmový Archiv)
Case study: 4 mosche di velluto grigio. Luciano Tovoli (Director of Photography) and Giandomenico Zeppa (L'Immagine Ritrovata)
Case study: Tih Minh. Manuela Padoan (Gaumont Pathé Archives) and Elena Tammaccaro (L'Immagine Ritrovata)
Case study: La Roue. Sophie Seydoux (Fondation Jérôme Seydoux-Pathé), François Ede (Historian, Researcher and DoP), Elena Tammaccaro (L'Immagine Ritrovata)
Sound in Progress: Multiple Versions of Liebling Der Götter.
Luciano Palumbo (Murnau-Stiftung) 
In Search of the Original Version of Paul Leni's Das Wachsfigurenkabinett.
Julia Wallmüller (Deutsche Kinemathek)
Restoring Fellini: What we learned. Gian Luca Farinelli (Cineteca di Bologna) and Davide Pozzi (L'Immagine Ritrovata)
Restoring Pasolini: Accattone and Comizi d'Amore.
Luca Bigazzi (Director of Photography)
The Film Foundation's 30th Anniversary and the Restoration of The Misfits
Margeret Bodde (The Film Foundation) in a pre-recorded conversation with Michael Pogorzelski (Academy Film Archive)
Three-strip Technicolor Film: Tap Roots
Peter Schade (NBCUniversal)
Interpreting Agfa Edge Codes for Dating Films in the 1920's
Luciano Berriatua (Film Restorer)


Lezione di cinema – in diretta streaming
In tempo di paura. Dario Argento dialoga con Emiliano Morreale
Incontro con Volker Schlöndorff
Io ero sul set di The Misfits. Angela Allen (segretaria di edizione del film) dialoga con Gian Luca Farinelli
Lezione di Frank Burke
Comizi vecchi e nuovi. Incontro con Alice Rohrwacher, Francesco Munzi e Gian Luca Farinelli
Incontro con Pere Portabella
Last Words in Cineteca. Incontro con il regista Jonathan Nossiter 
Ci resta il cinema. Thierry Frémaux dialoga con Gian Luca Farinelli