Against All Flags, the retrospective dedicated to Wolfgang Staudte, allows us to get to know the unique journey of a director whose formative years were during the Nazi period, who chose to work in East Germany, and who later moved to West Germany – all the while directing challenging and personal films. Staudte is a clear representative of the anti-nationalist side of the cinema, which, from its very beginnings – thanks to its immediate global distribution and the images shot in various continents by the Lumière cameramen – has always been a collective art that transcends borders.
As we have always maintained, ours is the festival of archives. We can spur archives to restore films through our work, but the programme is also a mirror of the choices of individual archives. The good news is that the long-forgotten history of African-American cinema is beginning to re-emerge.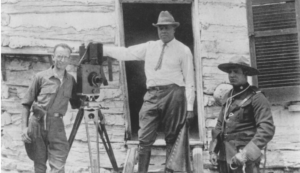 This year we can pay homage to two legends of black cinema: Oscar Micheaux and Melvin Van Peebles. The former is paid homage in Francesco Zippel's documentary The Superhero of Black Filmmaking and in the restoration of Murder in Harlem, a socially committed film about the trial of a young Black man unjustly accused of the murder of a young white woman with whom he worked, which incensed American public opinion in the 1910s. Of the latter we will show the overwhelming Watermelon Man, un unmissable comedy that overturns the stereotypes and certainties of both Blacks and whites alike.
p
Then there is the restoration of Lumumba, la mort du prophète (1991). In just 69 minutes, Raoul Peck, who spent his youth in Congo, follows in the footsteps of Chris Marker to successfully narrate the epic and tragic story of Patrice Lumumba, denounce white colonial policy, and reflect on big ethical questions concerning images, journalism, political commitment and responsibility. It is a masterpiece, both honest and potent.
p
p
p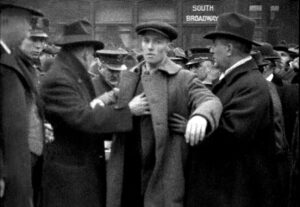 In the 12 minutes of Buried News, Bill Morrison uses four newsreels produced between 1917 and 1920, and excitingly rediscovered in Dawson City, which reveal the racial violence that criss-crossed the US; from the riots of East St. Louis, Illinois, in 1917 and of Omaha, Nebraska, in 1919, to some very rare material, previously thought lost, on the siege of the courts at Lexington, Kentucky, in 1920.
p
p
p
Racism has many shades and the Japanese Hollywood star Sessue Hayakawa had to leave in 1922 to work in Europe as he was no longer able to play leading roles alongside whites when anti-Asian sentiments began to spread in the US. In the retrospective A Hundred Years Ago, we will screen the only known copy of The Swamp, conserved by the Russian film archive Gosfil'mofond.
p
p