'Nosferatu: A Symphony of Horror' in Piazza Maggiore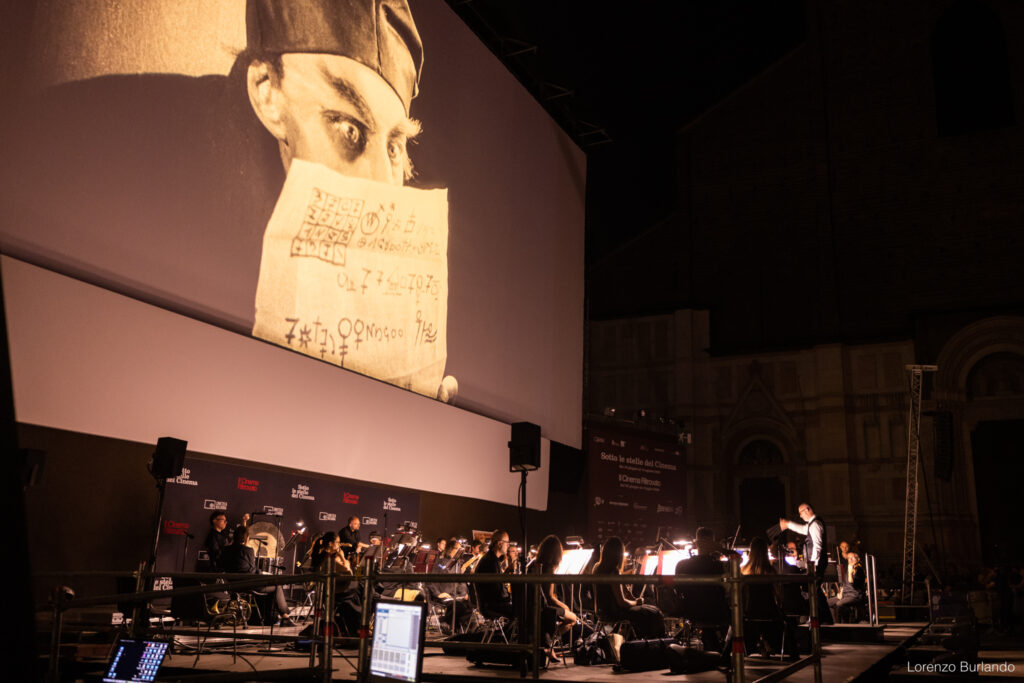 Sabato 2 luglio in Piazza Maggiore "under the stars" cineconcerto con il capolavoro horror di Friedrich Wilhelm Murnau.
Guarda la clip (video 1Cinquantesimo):
Ha introdotto la proiezione Gabriele Mainetti.
Musiche scritte e dirette da Timothy Brock, eseguite dall'Orchestra del Teatro Comunale di Bologna.
Segnaliamo anche il video della conferenza sul cinema vampiresco tenuta ieri da Christopher Frayling.
La gallery della serata (ph. Lorenzo Burlando):