German musicals of 1930s: their artists and the nazi persecution
For a few precious years, a decidedly light-hearted, sensual and frivolous spirit swept through German movie theatres. The musical comedies of the late Weimar Republic are some of the hidden gems of that era, presented at this year's festival. Even more than other genres of German cinema of the Weimar Republic, the Tonfilmlustspiel is inextricably linked to the work of Jewish directors, screenwriters, producers, composers and actors, who had found the blossoming cultural metropolis Berlin to be a welcoming place during the 1920s. Their fate mirrors the fate of German Jewry in general. Some managed to escape, others, tragically, did not make it out of Europe in time and were killed in the concentration camps. Here are the stories of some of the artists whose work we will be able to admire during the festival.
MAX HANSEN
(Mannheim, 22 december 1897 – Copenaghen, 12 november 1961)

Max Hansen grew to prominence as a stage actor, comedian and singer in the 1920s. His multiple talents are also evident in his sound films of the early 1930s, which often have him singing his popular tunes and engaging in unscripted comedy routines. After the Nazi takeover, his career in German cinema quickly dissipated. Hansen resettled first in Austria and later in his mother's homeland of Denmark. There he was able to survive the German occupation and the Second World War thanks to a forged 'Aryan certificate' – the identity of his Jewish father was kept hidden even from Hansen's own children. The actor managed to resume his career appearing in a string of Swedish films throughout the 1940s and early 1950s.
FRITZ KORTNER
(Vienna, 12 may 1892 – Monaco di Baviera, 22 july 1970)

Fritz Kortner was one of the prominent personalities of the German theatrical scene of the 1920s, both as an actor and as a director. At this year's festival we will present So ein Mädel vergisst man nicht. In this film, Kortner's tender and buoyant vision of life as theatre was a big hit with audiences. It did not have much room to breathe, though: A few days after its first public screening in Berlin on 20 January, 1933, Hitler was appointed Reich Chancellor and another kind of staged reality began to evolve. Kortner, on tour in Scandinavia at the time and a target of antisemitic attacks for years, decided not to return to Germany and did not direct another film until 1955.
RENATE MÜLLER
(Monaco di Baviera, 26 april 1906 – Berlino, 7 october 1937)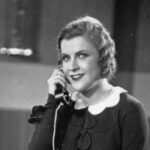 Born in Monaco in an educated and wealthy family, Renate Müller started her acting career when she was just 18. She entered Max Reinhardt's drama school, where she studied under the guidance of Georg Wilhelm Pabst, who introduced her to the theatre scene in Berlin. After a few years, she debuted in cinema, too. At the festival, we'll se her as the main character in the film Die Privatsekretärin, a muiscal comedy so successfull that lead to the production of remakes in three different countries: an american version, Sunshine Susie, played by Müller herself, a french and an italian one. Long pursued by the Nazi Party, that wanted to make her the new Marlene Dietrich, she always refused to take part to propaganda film. Goebbels, suspicious, put a tail on her and found out the she had a relationship with a jew actor. Renate Müller died when she was only 31 in ambigous circumstances: her death was declared to be caused by an epileptic seizure, but it has been speculated that she could have been executed by Gestapo.
MAX PALLENBERG
(Vienna, 18 dicembre 1877 – Karlovy Vary, 26 giugno 1934)

Max Pallenberg's association with cinema was only fleeting, but as a stage comedian he had no equal in the 1910s and 1920s. "A devil, a derailed god, a great artist," according to Kurt Tucholsky, exploring the "threshold, beyond which comedy turns into terror". He worked with the leading stage di- rectors of his time, including Max Reinhardt and Erwin Piscator. Without Der brave Sünder (1931) we would have no access to the unique art of this expert in improvisation. He was married to Fritzi Massary, the greatest operetta diva of the times. In late 1932 the couple, who had been idolised by the audiences of Berlin, emigrated to Vienna. Pallenberg died in a plane crash in 1934, and Massary fled to the US after Germany annexed Austria.
ERICH POMMER
(Hildesheim, 20 luglio 1889 – Los Angeles, 8 maggio 1966)
Hardly anybody left a bigger imprint on the cinema of the Weimar republic than Erich Pommer. Having entered the film industry as early as 1907, he grew to prominence as the driving creative force of newly founded mega production company UFA in the 1920s, the key enabler of classics such as Friedrich Murnau's The Last Laugh (1924) and Fritz Lang's Metropolis (1926). After a first unsuccessful stint in Hollywood, he engineered the rise of the Tonfilmlustspiel at UFA. After the Nazi takeover, his contract was quickly annulled, and Pommer, racially defined a Jew by the German government, went into exile, first to France, then to the US, where he fell on hard times in the early 1940s, having to sell glassware handpainted by his wife to make ends meet. Later, he managed to resume his career both in the US and in Europe, but on a much smaller scale.
OTTO WALBURG
(Berlino, 21 febbraio 1889 – Auschwitz, 29 ottobre 1944)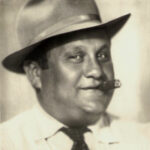 Otto Wallburg was one of the most iconic character actors of his generation, and a mainstay in the musical comedy genre. We will be able to admire his art in two films: Das Lied Ist Aus by Géza von Bolváry and Ihre Majestät die liebe by Joe May. After the Nazi takeover, he loose his contract with the UFA and even his work as a theatre actor in Berlin. He managed to continue his acting career in Frankfurt for a while, but then he had to flew from Germany to Austria. There, he worked in cinema and theatre until 1938. After the Anschluss, he tried to escape in the Netherlands, but when also the Netherlands was annexed to Germany he has been arrested and deported to the Auschwitz concentration camp, where he died.