Il Cinema Ritrovato: Piazza Maggiore Cine-Concerts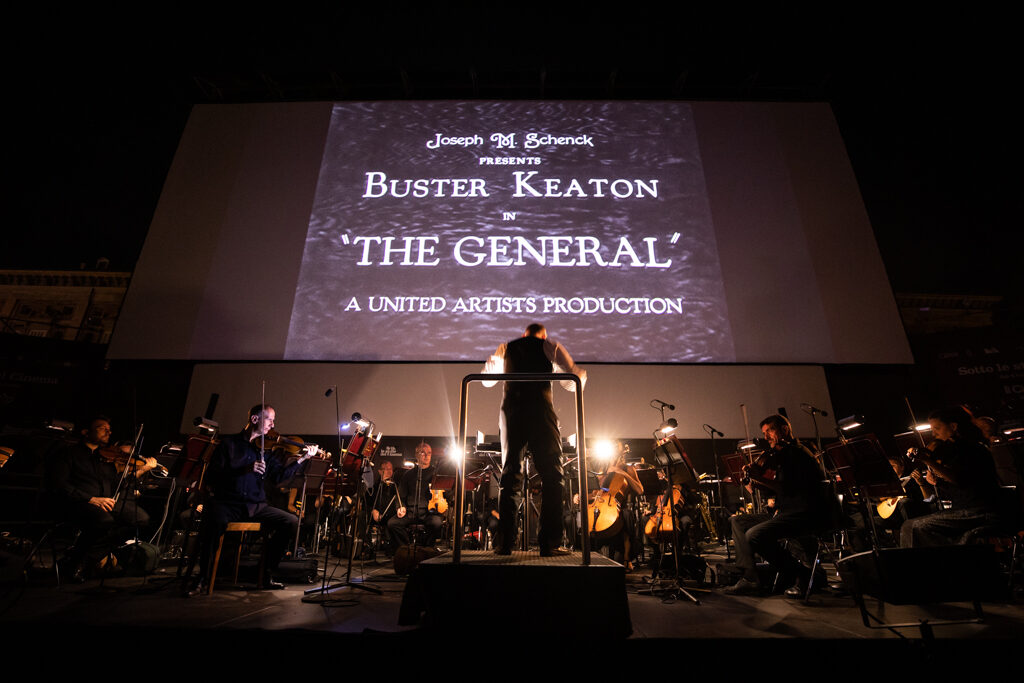 Silent masterpieces with live music in the Piazza. Two great evenings intended to renew the collaboration between Cineteca di Bologna and the Teatro Comunale Orchestra: first, on August 26, with the screening of Buster Keaton's most beloved film, in a newly restored version, The General (1926), accompanied by a score composed and conducted by Timothy Brock.
And then, on August 29, Sylvester (Lupu Pick, 1924), an extraordinary visual experiment of the Weimar Republic whose original score, composed by Klaus Pringsheim, was recently discovered by Deutsche Kinemathek. In between these two orchestral nights, there will be a more intimate evening of music, on August 27, with a screening of La Femme et le pantin (Jacques de Baroncelli, 1929), an Andalusian-set French drama, accompanied by Daniele Furlati on the piano as well as Alberto Capelli on the guitar and even a a cantaora and flamenco dancer, Charo Martin!