Waiting for Sotto le stelle del cinema… the big screen of Piazza Maggiore!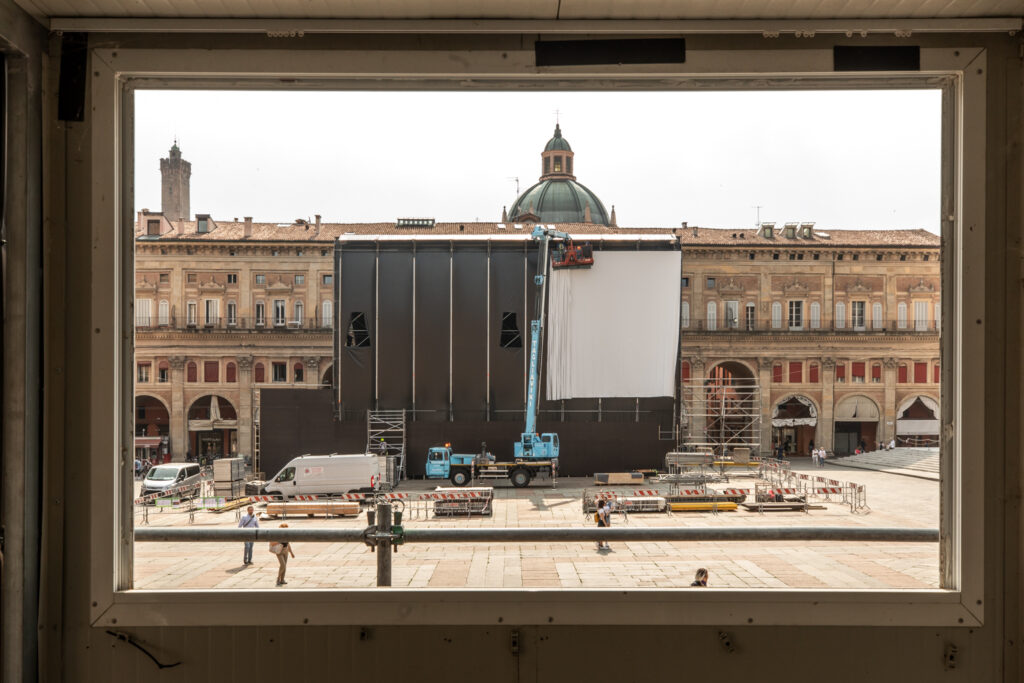 With summer approaching, it's time for the Big Screen of Piazza Maggiore to come back!
It will dominate over the centre of Bologna till the middle of August, with all the evening screenings of Sotto le stelle del cinema / Il Cinema Ritrovato Festival.
Take a look at the Big Screen "under construction" in the gallery below (ph. Lorenzo Burlando).