Il Cinema Ritrovato Kids and Young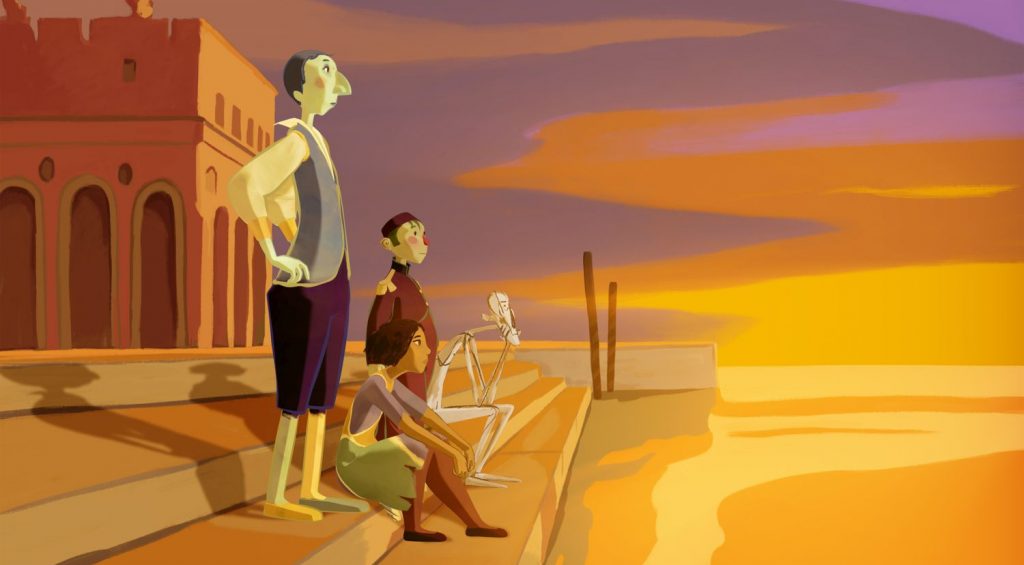 Cineteca di Bologna's educational department Schermi e Lavagne will again curate a special programme for budding film buffs, eight days to discover cinema and its history with screenings, workshops, guided tours and experiences with festival protagonists.
The guest of honour at Il Cinema Ritrovato Kids is the Danish animation master Jannik Hastrup, and we will be presenting a wide selection of his shorts and two feature films. We will also pay homage to the poetic universe of Jean-François Laguionie, acclaimed director of The Painting and Louise by the Shore.
A selection of graduation films from Turin's Centro Sperimentale di Cinematografia animation course will be screened, while our partnership with Filmoteka Narodowa – Instytut Audiowizualny of Warsaw continues to bear fruit, bringing recently restored animation shorts to Bologna. Cinema Ritrovato Kids will also make a foray this year into experimental and abstract cinema as part of the Images in Music section, featuring live music performed by the students of Bologna's Conservatorio Martini.
We celebrate the 50th anniversary of the moon landing with three special programmes of screenings and workshops dedicated to the moon and its imagery, in collaboration with scientists from the INAF (Istituto Nazionale di Astrofisica) – OAS (Osservatorio di Astrofisica e Scienza dello Spazio) of Bologna, which participated in a number of activities and initiatives of Schermi e Lavagne's last season.
For the littlest film lovers, aged three and upwards, we have put together a programme of short films inspired by European fairy tales. All the screenings will be on film stock so that children can learn about cinema's first medium. There is also a range of opportunities for children between the ages of 14 and 18: a selected jury will vote for the festival's best film from a specific list of titles; an editorial team of young critics will follow Il Cinema Ritrovato with interviews and film reviews: the best contributions will be published on the blog Cinefilia Ritrovata in the section Words and Voices from the Festival.