DVD Awards 2022: winners announced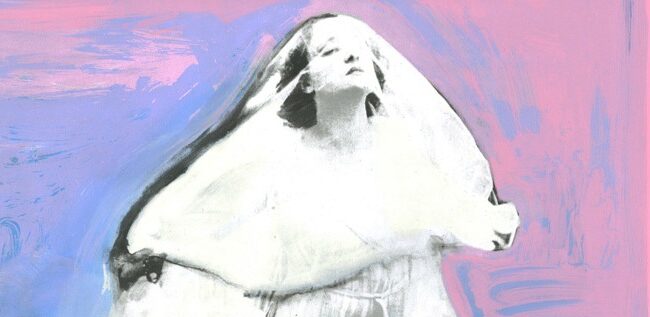 On Wednesday, July 29th in Piazzetta Pier Paolo Pasolini the winners of Il Cinema Ritrovato DVD Awards 2022 have been announced. The competition was open to DVDs and Blu-rays released between February 2021 and March 2022 of critically acclaimed films made before 1992.
The jury, composed by Lorenzo Codelli, Shivendra Singh Dungapur, Philippe Garnier, Pamela Hutchinson, Miguel Marías and Paolo Mereghetti (president) assigned the following awards.
---
BEST BOX SET
Cinema of Discovery: Julien Duvivier in the 1920s (France, 1925-1930) by Julien Duvivier – Flicker Alley, Lobster Films, and Blackhawk Films® Collection (blu-ray)
«Artefacts of late French silent cinema are precious, and many of those superb films by Julien Duvivier are even more precious for having previously been overlooked, or difficult to find. Here they are restored to their former glories. This beautiful box set presents nine rich and elegant films, in ravishing new restorations. The extras offer valuable context and criticism of these fascinating titles, as well as an insight into the collaborative process of preserving, presenting, scoring, and curating such treasures of silent cinema.» (Pamela Hutchinson)
Melvin Van Peebles: Essential Films (USA, 1967-1972) – The Criterion Collection (blu-ray)
«"This is a must-buy for cinephiles! Melvin Van Peebles was a genius! All of his landmark films in one collection. The special features alone are worth the price of admission. His films will go down in history. Hats off to The Criterion Collection." I am in complete agreement with the above review posted on 21st October 2021 by an anonymous Amazon customer. A model of contextualization for this Criterion box-set plunges us back to the extremely hot days of the rising "New Hollywood" movement as well as the period of "Blaxploitation", Black Power, militant filmmaking, student disobedience, Zabriskie Point, and so on.» (Lorenzo Codelli)
BEST SPECIAL FEATURE
The Servant (Uk, 1963) by Joseph Losey – Studiocanal (blu-ray)
«This fabulous reissue is to be credited for making us feel what bracing and shocking a release The Servant must have seemed to a British audience in the fall of 1963. The Profumo sex scandal had made headlines all summer, and The Beatles released their first LP two months after Joseph Losey started shooting in January. This is even more priceless because, iconic though it once was for a generation of cinephiles, the film's pungency has largely been forgotten, and one couldn't think of a more unfashionable director than Losey today. This brilliant StudioCanal presentation is everything a DVD box should be: better than the usual scholarly talking heads, its stunning visuals, contemporary promotional interviews, and original press book make us understand what the filmmakers were up against.» (Philippe Garnier)
BEST REDISCOVERY OF A FORGOTTEN FILM
Edward Everett Horton: 8 Silent Comedies (USA, 1927-1928) by J.A. Howe, Nicholas T. Barrows – Undercrank Productions (dvd)
«A true discovery: during the silent period Edward Everett Horton had already began making a name for himself as a great comedian. His talent made evident in these eight shortfilms of which about half are already masterpieces, directed by lesser-known filmmakers of Harold Lloyd's production company.» (Miguel Marías)
BEST SINGLE FILM RELEASE
VOYAGE AU CONGO (France, 1926) by Marc Allégret – Doriane Films (dvd)
«A significant ethnographic film and a remarkable feat of filmmaking by Marc Allegret with Andre Gide from nearly a century ago that is a precious visual document of the lives and culture of the indigenous people of equatorial Africa at the time. It is a miracle that the nitrate negatives survived the heat and humidity of Africa and could be preserved and restored and presented in this exceptional DVD version.» (Shivendra Singh Dungarpur)
BEST FILM (THE PETER VON BAGH AWARD)
HAXÄN (Sweden, 1922) by Benjamin Christensen – Potemkine Film (blu-ray + dvd)
«Presented in a sumptuous box set, accompanied by a book full of illustrations on the history of witchcraft, Benjamin Christensen's film mixes fiction and documentary with great originality, alternating stories of women accused of being witches and consequently tortured, with a reconstruction of superstition throughout the centuries, from ancient Egypt to the Middle Ages, and bold parallelism – as the film was released in 1922 – between medieval witchcraft and the treatment reserved at the beginning of the twentieth century to women afflicted by neurosis and hysteria. With direct references to the works of Goya, Bosch, Velasquez, and Bruegel. Among the extras, there is also the history of the various editions through which it is possible to reconstruct the full 105-minute version in its integrity.» (Paolo Mereghetti)
---
PERSONAL CHOICES
Lorenzo Codelli
EN UNA ISLA CONTIGO (On An Island With You, USA, 1927-1928) by Richard Thorpe – Warner (dvd)
«One of the most beautiful musicals in cinema, on par with Singin' in the Rain in my opinion.»
Shivendra Singh Dungarpur
EKSTASE (Czech Republic, 1933) by Gustav Machatý – Filmarchiv Austria (dvd)
«My personal favourite as it's a film with my favourite actress Hedy Lamar.»
Philippe Garnier
EDWARD EVERETT HORTON: 8 SILENT COMEDIES (USA, 1927-1928) by J.A. Howe, Nicholas T. Barrows – Undercrank Productions (dvd)
«What a treat to see this gifted comedian benefiting from Harold Lloyd's peerless collaborators, privileging situation comedy over pratfalls. Given his talkies persona as a supporting actor, it is also a joy (and a surprise!) to see Horton throwing punches that actually land on the saloon bully and lay him cold, or Eddie kissing the girl AND get the girl in the end. But Horton is also disturbingly good in drag, impersonating a blue nose female lecturer in No publicity. He is the original Tootsie.»
Pamela Hutchinson
WORKING GIRLS (USA, 1986) by Lizzie Borden – The Criterion Collection (blu-ray)
«An excellent film, and one that has been difficult to see, brought to Blu-ray with the care and consideration that it deserves by the Criterion Collection. Lizzie Borden's Working Girls, a feminist film about capitalism and labour, radical in its artistry, its politics, and its subject matter, is given its due weight and value in this welcome release. The new 4K restoration serves the film superbly, while the supplements emphasise the work done by Lizzie Borden and the many talented women who made the film, and also those women whose work is represented within it.»
Miguel Marías
LIAN AI YU YI WU (Love and Duty, China, 1931) by Bu Wancang – Beijing Disk Kino
«Finally a well-made print of a great Chinese silent melodrama, with understandable and curated English subtitles and with an aesthetically pleasing cover.»
Paolo Mereghetti
LA FEMME ET LE PANTIN (France, 1929) by Jacques de Baroncelli – Pathé Films / La Fondation Jérôme Seydoux-Pathé (blu-ray + dvd)
«This version of Pierre Louys' novel The woman and the Puppet exists prior to Sternberg, Duvivier, and Buñuel. An eternal story of the clash between the sexes and the irrational force of passion, which De Baroncelli recounts with a visual refinement that leaves its mark on the spectator (the affection felt between the two lovers as they are shown behind the garden grates that "imprison them") and a scene with nudity, where Conchita Montenegro dances without any clothes on, which at the time caused a great scandal.»