At Il Cinema Ritrovato, eroticism… and beyond!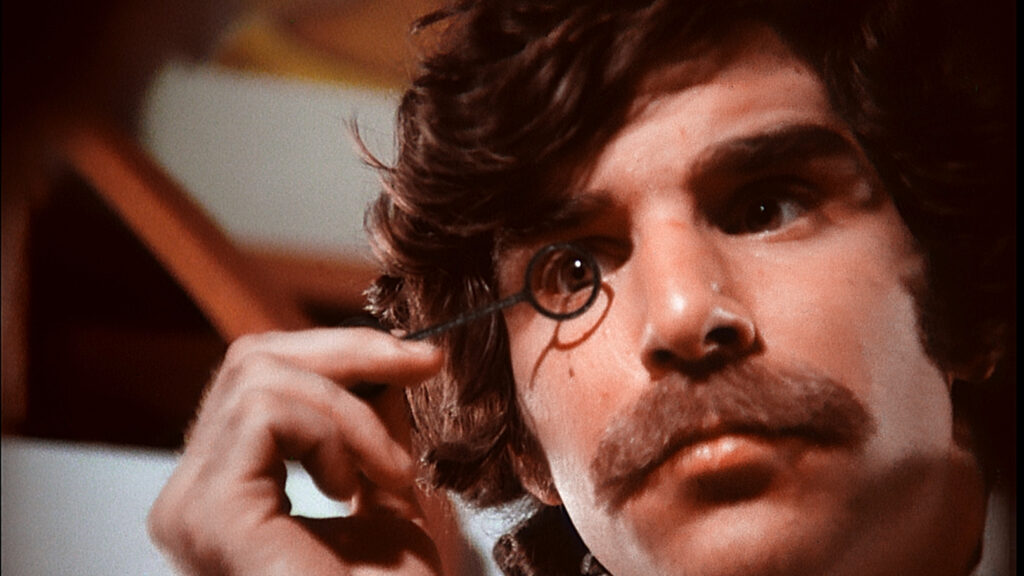 Today is a pretty hot day at Il Cinema Ritrovato, and it does not depend on the weather! Tonight at 10.15 PM at the Europa Cinema we'll watch the restoration of Deep Throat (USA/1972), a film that, despite its infamous production history, had a huge cultural impact when it was first released. Erotism and pornography have always been part of the cinema scene. This year at the festival, we can find many different (and more sophisticated) examples of it.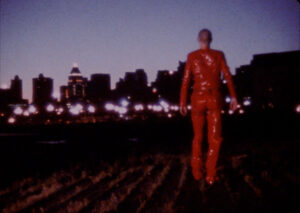 Today in Sala Scorsese at 2PM we will watch, for instance, Rote Ohren fetzen durch Asche (Austria/1991), «a pop science fiction lesbian fantasy feature set in the year 2700 in the fictional burnt-out city of Asche. It follows the tangled lives of three women: Spy, a comic book artist; Volley, a performance artist and oversexed pyromaniac; and Nun, an amoral alien with a predilection for reptiles. It's a story of love and revenge, and an anti-romantic plea for love in its many forms. It's also a story laced with sex, violence and a pulsating soundtrack – a cyberdyke movie that stimulates both the body and the brain. "Shot in Super8 and exploded to 16mm, Rote Ohren fetzen durch Asche is a German Blade Runner about a sexed-up pyromaniac, her red-plastic-clad mate, and a revengeful comix artist – characterized by a fierce, punky throb and gelatinous F/X. As sapphic thrillers go, it's 20 times more fun than Basic Instinct" ("Interview", June 1992).» (Karola Gramann)
In the meantime in Sala Mastroianni we will have the chance to watch a more straight-laced 'Twenties' approach with Serpentin fait de la Pinture (France/1922) by Alfred Machin. «We take it somehow for granted that early cinema and the 1920s productions are divided, separate worlds and only rarely wonder what the protagonists of prewar cinema did later in life. When a name of one of our beloved film directors from around 1910 such as Mario Caserini, Albert Capellani or Alfred Machin pops up in a database while researching the A Hundred Years Ago section, it is a bit like meeting old friends. Serpentin fait de la peinture by Alfred Machin is a splendid comedy, well-flavoured with a lot of eroticism: a school professor flees reality by painting nudes. Although his model is only a bronze statue, his wife becomes jealous. She does not allow him to continue his 'filthy' hobby. So he decides to change his subject. His new models are cows. But this retreat is only brief and it triggers an extravagant series of funny and ambiguous situations.» (Karl Wratschko)
At the Jolly Cinema at 6.30PM we will admire one of the rare Hugo Fregonese incursions in the territory of eroticism with Decameron Nights. «In his pursuit of the beautiful widow Fiametta (Joan Fontaine, in the most sensual performance of her career), the poet Giovanni Boccaccio (the unshakably urbane Louis Jourdan) pursues her to her country estate, where she is hiding with five ladies in waiting while Florence is under siege. Boccaccio talks his way into this improvised convent (where Fontaine is dressed in nunnish black-and-white) by offering to entertain the ladies with stories. The omnibus film, with its framing story and three or four individual episodes, had been popularized by such titles as Dead of Night (1945) and Le Plaisir (1952), but Fregonese and his screenwriter, George Oppenheimer, take the formula in a fresh direction. The tales are presented as a witty, ironic dialogue of seduction, as Fiametta and Boccaccio imagine themselves in three different erotic scenarios. Working with British cinematographer Guy Green, Fregonese subtly manipulates the color palette, contrasting the natural lighting and earth tones of the framing story to the expressionistic shadows and bold, primary colors of the imaginary tales. This is a lush and generous film that stands as a delightful contrast to Fregonese's darker works.» (Dave Kehr)
But it's not over yet, eroticism have many different declinations and a lot of possible expressions. In the past days, for instance, we have appreciated the sensual dances in Salomè (USA/1922-1923) portraited by Alla Namizova and Carmen (France-Italy/1984) portratited by Julia Migenes-Johnson (and directed by Francesco Rosi). Or the 'political' eroticism of films such as Il conformista (Italy-France-West Germany/1970) by Bernardo Bertolucci and La Maman et la Putain (France/1973) by Jean Eustache.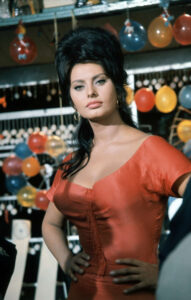 Sophia Loren's voluptous sensuality deserves special consideration. Emiliano Morreale in the introduction to this year section dedicated to Loren, describes her as «a symbol of Italy, or rather of a vision of Italy that could be easily exported, thanks to her exotic, Mediterranean appeal. Throughout the course of an extremely long career whose (extended) high point was between the 1950s and the 1970s, she was an image of an 'Italian' that looked exotic even to Italians themselves. So, at the beginning of her career she often played eccentric roles (Aida, Cleopatra, Honoria). Thanks to Vittorio De Sica in L'oro di Napoli and Alessandro Blasetti in Peccato che sia una canaglia, her physique became the expression of an exuberant Italy […]. her star persona found itself confronted by a paradox: lavish, colour glamour photos imbued with a common touch. Her plebeian energy was also capable of incarnating elegant and regal characters. Something that led from reality to dreams, but which continually had to return to reality to replenish its power. In a 1964 article, Mario Soldati contrasts her with a completely different model, that of Audrey Hepburn. He compares Loren to "an ancient Persian miniature" (again, exoticism) and writes that if the English actress is "an intellectual symbol", then Loren constitutes a more paradoxical "visceral symbol".»
It is impossible to forget her famous striptease scene in Mara, episode of the film Ieri, oggi, domani (Italy-France/1963). We watched it a couple of day ago at Cinema Arlecchino, but we will be able to watch it again in Piazza Maggiore on thursday, July 7th along with another film with Sophia Loren, La Riffa (and episode from the film Boccaccio '70).