Why a 'green' event
Everything we do has an impact on the planet, even simply watching a film, going to the cinema, or eating popcorn.
This is why Cineteca di Bologna has decided to embark on a path toward sustainability in collaboration with zeroCO2, reconnecting cinema and the environment and raising awareness of all participants, guests, and the city of Bologna on the importance of actively combatting the climate crisis.
The goal is to transform Il Cinema Ritrovato into a sustainable event through a process aimed at reducing, calculating, and compensating for the environmental impact of the festival.
Starting from the 36th edition, the festival will become carbon neutral: by firstly raising awareness Cinema Ritrovato becomes a reference model of sustainability in the cultural sector.
WITHOUT NATURE: ZOHRA by Albert Samama Chikli
An impact study
During the event, useful data will be collected to measure emissions related to the Cinema Ritrovato festival organised by the Cineteca di Bologna.
All emissions related to the organisation and implementation of the event will be taken into consideration, such as the electricity consumption in the theatres, the transportation of goods, the materials needed for setting up the locations, and the emissions related to the products used. Even the mobility of both organisers and participants will be included.
The calculated greenhouse gas emissions will then be neutralised through the zeroCO2 projects.
The impact study will also help us understand how we can improve certain aspects of the festival for future editions. 
An ambitious goal that will involve all who revolve around the festival.
WITHOUT NATURE: LUDWIG by Luchino Visconti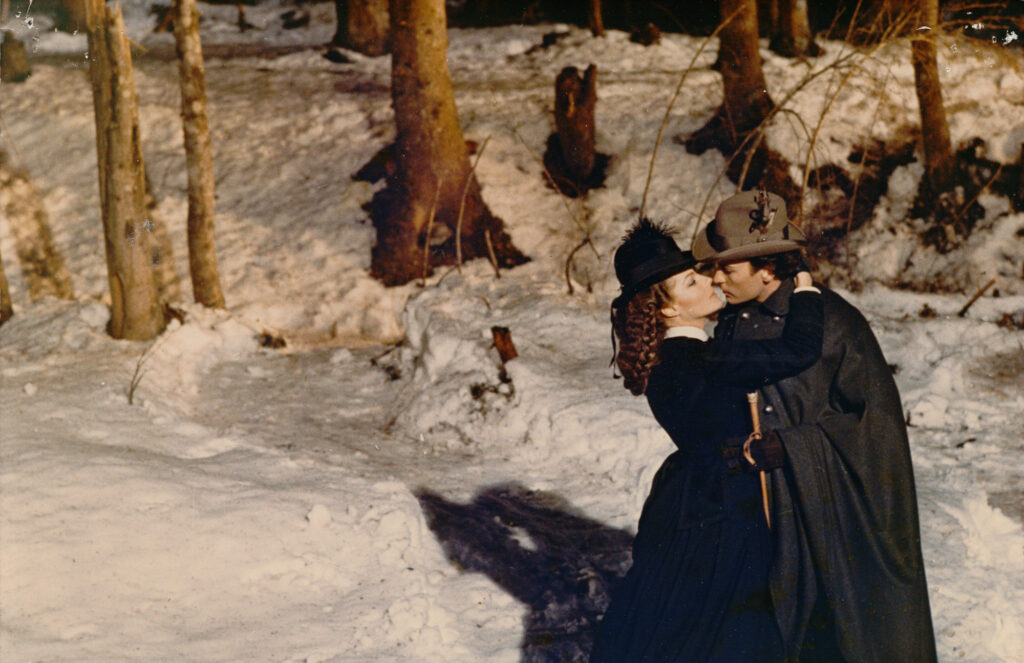 A greener festival thanks to:
Higher quality of paper.
Reduce the amount of paper used.
Reutilising waste materials.
Use of electric and hybrid cars.
A cinema of sustainable practices thanks to:
Plastic-free water and food.
Reduction of food waste.
Recycling.
Recovery and reuse.
Sustainable transport.
To find out more click here
WITHOUT NATURE: DAR GHORBAT / IN DER FREMDE DI SOHRAB SHAHID SALESS
Il Cinema Ritrovato's forest
Design and prevention alone will not eliminate our carbon footprint.
The CO2 emissions resulting from the LCA study will be offset (after the festival) through zeroCO2 projects. More specifically, the high social impact forest of Cinema Ritrovato will be planted.
The forest will come to life in Guatemala and its trees, as they grow, will absorb CO2 from the atmosphere, contemporarily creating new habitats rich in biodiversity. Furthermore, all of the trees will be donated to local families who, by taking care of them, will benefit from the fruits produced and will be able to work their land, without the risk of having to sell them to palm oil multinationals.