Marcello Come Here: Mastroianni Rediscovered (1954-1974)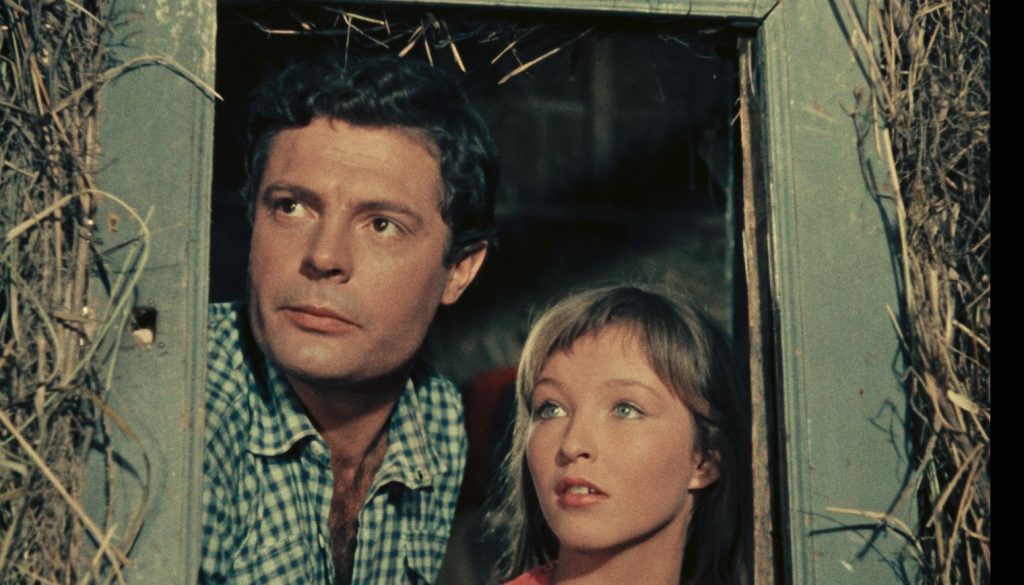 Programme and notes curated by Gian Luca Farinelli ed Emiliano Morreale
There are actors who, throughout their careers and their roles, shape for themselves a multi-faceted, indefinable personality, while others are faithful to their character from their first to their last film. And then, there's Marcello Mastroianni. A one-of-a-kind performer, who was able to display a wealth of qualities and features that are hard to combine: a great actor and an icon, embodying at once elegance, empathy, sensitivity and light-hearted disenchantment. In line with the festival's tradition, this programme will present eight titles from across Mastroianni's extraordinary career: from Giuseppe De Santis' Giorni d'amore, which won him his career launching Best Actor award; to his great success with Alessandro Blasetti's popular comedy La fortuna di essere donna, and his life-changing encounter with Federico Fellini and the international sets that stole him from Rome and made him unreachable.
It was Luciano Emmer who sensed that this young Mastroianni, an inexperienced theatre and film performer doing comedy and drama, could become a versatile actor and maximized him in brilliant roles. Mastroianni was launched to stardom with the films he did with Sophia Loren, and of course became himself, 'Marcello', in La dolce vita. During those years, many filmmakers worked with Mastroianni's on-screen presence; the actor was offered extremely diverse styles and roles from Bolognini's Il bell'Antonio to Monicelli's I compagni, from Germi's Divorzio all'italiana to Zurlini's Cronaca familiare.
Acting in De Sica's films alongside Loren made him an international sex symbol and an icon of Italian glamour, but it was Ferreri (from Break Up onwards) who would make Mastroianni's understatement even more anti-realistic, nudging it towards allegorical passivity.
Mastroianni's career is also full of strange encounters, detours and broken roads between Italy, France and Anglo-Saxon countries, which reveal unexpected aspects of the actor (even during his heyday between the 1960s and 1970s when he reached dizzying heights like Una giornata particolare): the pop, quasi optical De Filippo of Spara forte, più forte… non capisco, the Boorman of Leo the Last, his self-deprecating appearances in eccentric films like Polanski's What? A life not 'for the cinema' but through it, inside and out, with humour, vitality and nonchalance, as the actor tells us himself in a pivotal yet little-seen documentary Mi ricordo, sì, io mi ricordo, the actor's last will and testament.
Gian Luca Farinelli and Emiliano Morreale