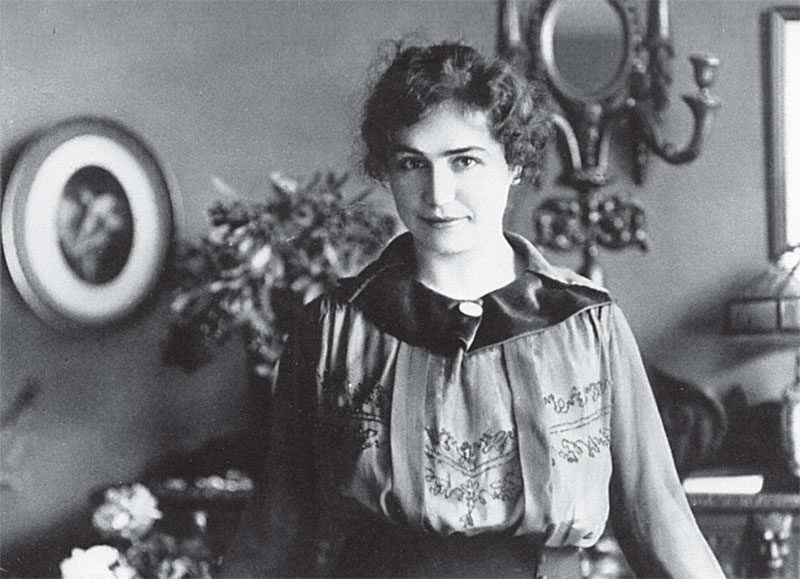 Lois Weber was early Hollywood's most renowned female filmmaker, considered one of the industry's 'three great minds' alongside D.W. Griffith and Cecil B. DeMille. While her contemporaries have long enjoyed a privileged position in American film history, Weber has remained something of a blind spot. Il Cinema Ritrovato presents the first significant retrospective of Weber's work, featuring many recent restorations and discoveries that encompass all phases of her career.
Of all the women active in early Hollywood, Weber produced the most substantial body of work. She spent over 25 years in the industry, writing and directing more than 40 features and hundreds of shorts. After getting her start in New York, she arrived in Los Angeles in 1913, just as film production began to coalesce there. She worked first within the emergent studio system, becoming Universal's top director and the first female member of the Motion Picture Directors' Association. She left the studio to form Lois Weber Productions in 1917, dedicated herself to creating a positive working environment for women in Hollywood, and assumed a leading role in the newly-formed Academy of Motion Picture Arts and Sciences. Weber's career illuminates two notable facets of early Hollywood: the importance of activist filmmaking at the industry's outset; and the prominent role that so many women played building America's movie culture.
At a time when many remained wary of cinema's cultural impact, Weber who often starred in her own films, made hugely successful and wildly controversial films on key issues of her day. Weber's engagement with progressive politics set her apart from contemporaries like Griffith and clergy, and gossip mongering. Weber's work also consistently grappled with the profound changes in women's lives, and consequently in male-female relationships, that unsettled Americans at the beginning of the 20th century.
If Weber understood cinema's social impact as a 'voiceless language', she also understood its visual impact as a storytelling medium. Collaborating with cinematographer Dal Clawson, Weber experimented with dissolves and superimpositions, matte shots and choreographed camera movements, sophisticated lighting techniques and location shooting, producing some of the more subtle cinematic effects of the era.
Renowned for her films, Weber also became one of the first celebrity filmmakers. Weber's relationship with her husband and frequent collaborator Phillips Smalley was a central facet of this publicity. The couple's working partnership often featured as a model for the new companionate marriage emerging in American culture and became a way of packaging the director's image as a professional woman.
Despite her remarkable body of work and her singular reputation in early Hollywood, Weber has "lost her way in history", as Anthony Slide notes, and has been "forgotten with a vengeance", as Richard Koszarski puts it – an injustice we hope this retrospective can begin to correct.
(Shelley Stamp)
Programme curated by Shelley Stamp