Jean Gabin, the Man with Blue Eyes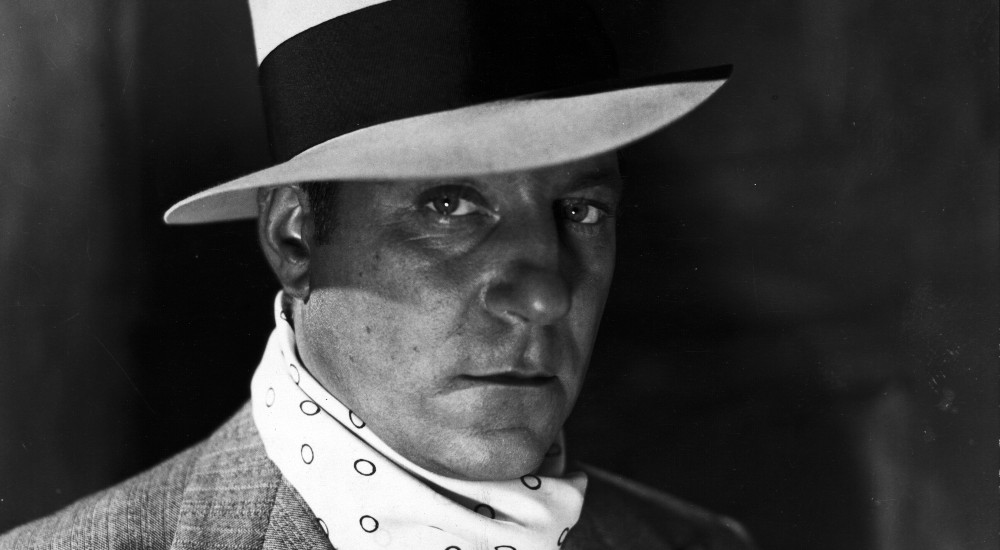 Programme curated by Edouard Waintrop
Designing an nine-movie tribute to Jean Gabin, that giant French film star, has involved making drastic choices. After all, Gabin's filmography contains ten times as many titles. We made the decision to ignore many superb works that are shown fairly regularly and to focus instead on those parts of his career which are often, mistakenly, considered as low-points: the early 1930s; the immediate post-war era; and the period after Touchez pas au Grisbi (Don't Touch the Loot) that is still looked down upon by some fans. Having said this, our selection does include Pépé le Moko, one of Gabin's greatest all-time hits.
The parents of Jean-Alexis Moncorgé, aka Gabin, were both cabaret performers. In the early 1930s, he gave up his own career as a music-hall star to go into film. Cœur de lilas, directed by a young Anatole Litvak, shows just what a good move this was. And with Georg W. Pabst's Du haut en bas, he landed his first lead.
But it was Julien Duvivier who made Gabin a star, with La Bandera (Escape from Yesterday), La belle équipe (They Were Five) and Pépé le Moko, the latter so successful that Hollywood asked John Cromwell to direct a remake called Algiers, only a year after the original film's release. From that time on, Gabin appeared in a succession of masterpieces, including some of Renoir, Carné and Grémillon's best work – until war was declared.
Gabin spent the first part of World War II in Hollywood, dating Marlene Dietrich and struggling with his poor English. Eventually, he left the US, joined the Free French Forces and rose to the rank of a tank commander, taking part in the campaign to liberate France.
Long gone was the look of the young rebel; his hair had turned white. Gabin's comeback was not an easy one, though he did feature in a handful of hits including Au-delà des grilles, a French-Italian co-production directed by René Clément and La Marie du port, directed by Marcel Carné and co-starring Nicole Courcel and Julien Carette, not to mention Max Ophüls' masterpiece, Le Plaisir, to which he brought his luminously sincere grin.
By 1958, three years after Touchez pas au Grisbi had taken Gabin's career to new heights, Jean Delannoy cast him as Georges Simenon's famous detective in Maigret tend un piège. His Parisian accent and laid-back style set a standard for performing France's favourite detective with a heart. The same year, Claude Autant-Lara cast his clear-eyed talent to play a prosperous, fifty-year-old gentleman of the establishment possessed by sexual desire.
Then five years before the end of his life, Jean Gabin was cast as Simone Signoret's embittered husband in Pierre Granier-Deferre's Le Chat. This story about an elderly couple trapped in their own heartlessness struck a huge chord with audiences at the Berlinale and in France, constituting yet another episode in the legend of Jean Gabin, before it drew to an end in 1976.
Edouard Waintrop