The Japanese Period Film in the Valley of Darkness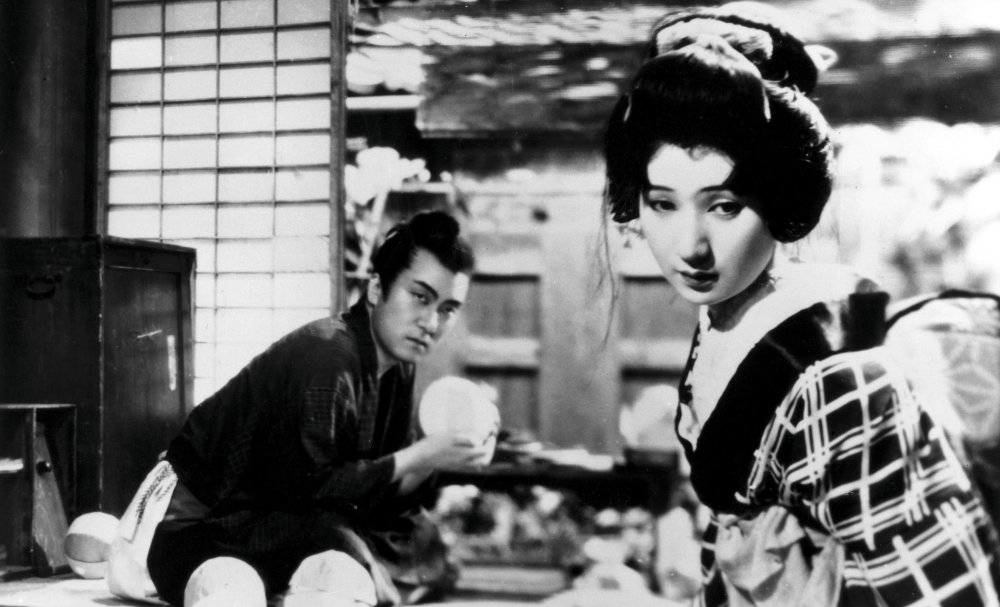 Programme and notes curated by Alexander Jacoby e Johan Nordström
in collaboration with National Film Center – The National Museum of Modern Art, Tokyo
with the support of The Japan Foundation

Under the militarist regime of the late 1930s, the Japanese period film (jidai-geki), became a refuge for liberal filmmakers seeking to comment critically on the troubles of the time. The Narutaki-gumi, an informal group of filmmakers pledged to modernise Japanese cinema, were at the heart of a new breed of jidai-geki, which opted for realism instead of stylisation and for ironic pessimism rather than heroic optimism. These subtly subversive films used and transformed the conventions of the period film to advance a tentative social criticism at one of the bleakest moments in modern Japanese history.
During the early part of the decade, Japan's fragile democracy had been eroded as the economic turmoil of the Great Depression, coupled with domestic political disorder and anxieties about Japan's status as a world power, facilitated a gradual takeover by the military. By the late 1930s, Japan had launched a full-scale war with China, and was embarked on the fatal course that would lead to Pearl Harbor. Already in the early part of the decade, left-wing or proletarian films were censored or banned; in 1939, the Film Law drastically regulated Japanese film production, ensuring that the film industry served state aims.
Yet against this bleak backdrop, the Japanese jidai-geki produced some of its most remarkable works as it underwent a dramatic transformation spearheaded by the Narutaki-gumi filmmakers' group and the Zenshin-za progressive kabuki trope. The Narutaki-gumi included directors Sadao Yamanaka, Hiroshi Inagaki, Eisuke Takizawa and Momosaku Suzuki, and scriptwriters Yahiro Fuji and Shigeji Fuji. The group, named after their onetime home in Kyoto, wrote scripts collectively under the pen name Kinpachi Kajiwara, and their importance in shaping the stylistic and ideological content of the jidai-geki in the mid- to late- 1930s can not be overestimated.
This programme focuses primarily on the films made at Toho studios by members of the Narutaki-gumi, and starring the progressive theater troupe the Zenshin-za. Using novel techniques such as naturalistic acting and modern language in period settings, they brought a subversive vision to traditional jidai-geki themes. We include the canonical masterpiece, Ninjo kamifusen (Humanity and Paper Balloons, 1937), directed by doomed master Sadao Yamanaka, and lesser-known classics, rarely if ever shown in the West, such as Hisatora Kumagai's Abe ichizoku (The Abe Clan, 1938). Alongside these films, Tamizo Ishida's Hana chirinu (Fallen Blossoms, 1938), offers a unique 'women's eye view' on Japan's tumultuous history, while Mansaku Itami's Kyojinden (The Giant, 1938), based on Les Misérables, and the Hollywood-inspired Kino kieta otoko (The Man Who Disappeared Yesterday, 1941), hint at the ongoing influence of Western liberal culture.
Alexander Jacoby and Johan Nordström
Photo: Ninjo kamifusen by Sadao Yamanaka (1937)