The Velle Connection 1900-1930. Gaston, Maurice and Mary Murillo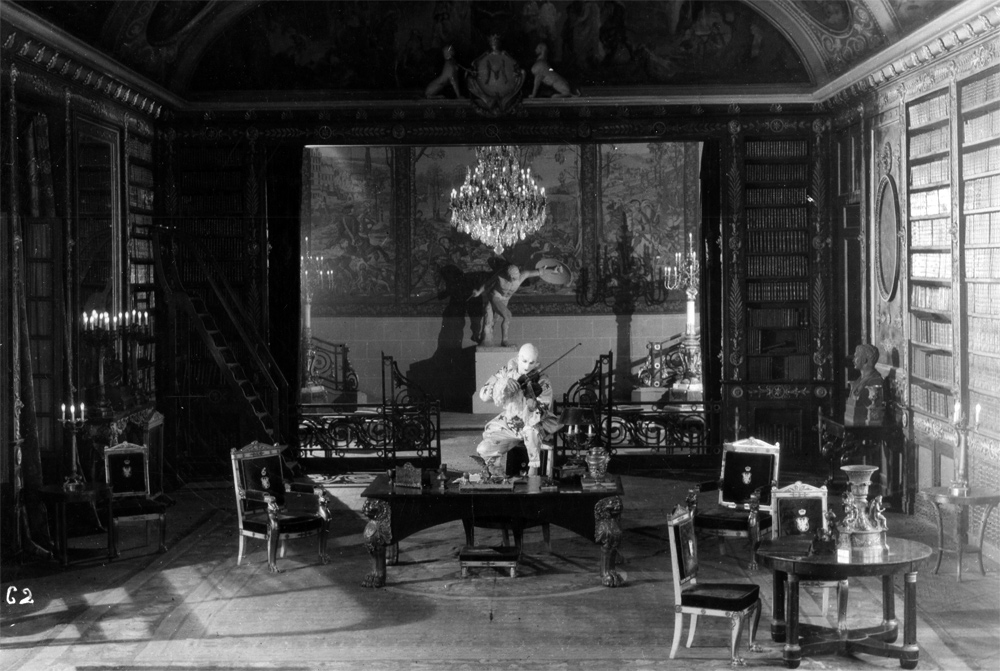 Programme curated by Mariann Lewinsky and Luke McKernan
Early film has as many gaps in its historiography as there are gaps in the surviving films. We are still uncovering names, associations and connections which are deepening our understanding of the roots of film history. An example of this is the recent research undertaken into the Velle/O'Connor dynasty, which brings together magic, women's film history, experiments in colour cinematography and much else besides.
Gaston Velle, son of a magician and a magician himself who became producer of féeries and trick films for Pathé, is a celebrated name in early cinema, though he still needs to be brought from out of the shadow of his contemporaries, Georges Méliès and Segundo de Chomón. His son, Maurice Velle, was a talented but hitherto overlooked cinematographer, working on French feature films in the 1920s, before unsuccessfully pursuing his fortune through his development of the Francita colour film process (also known as Opticolor). For some years Velle's partner was Mary Murillo (real name Mary O'Connor), a British screenwriter whose remarkable story as one of the leading scenarists in American film in the 1910s, writing successful films for Theda Bara, Norma Talmadge and many others, has only just started to be recovered as part of the growing interest in women's silent film history.
The Velle/O'Connor story covers filmmaking in France, Italy, Britain and America, across three decades, and embraces a history that takes us from the Lumière brothers to J. Arthur Rank. This selection of films brings together their diverse work, from Gaston Velle's marvellously inventive magic films, to Maurice Velle's dazzling cinematography for L'Île enchantée and the sumptuous La Princesse aux clowns (1924), scripted by Mary Murillo, whose work is also shown in the Norma Talmadge vehicle The Heart of Wetona (1919) and the sound films Mon gosse de père (1930) – with Adolphe Menjou at his very best – and the delightful My Old Dutch (1934).
Luke McKernan
Our thanks go to the grandsons and the great-grandson of Mary Murillo and Maurice Velle, Chris Bacon, Nicholas Bacon and Jean Lelec, and to Jean-Marc Lamotte (Institut Lumière), who kindly helped us in our research. Jean Lelec, in particular, generously provided us with photos and documents.