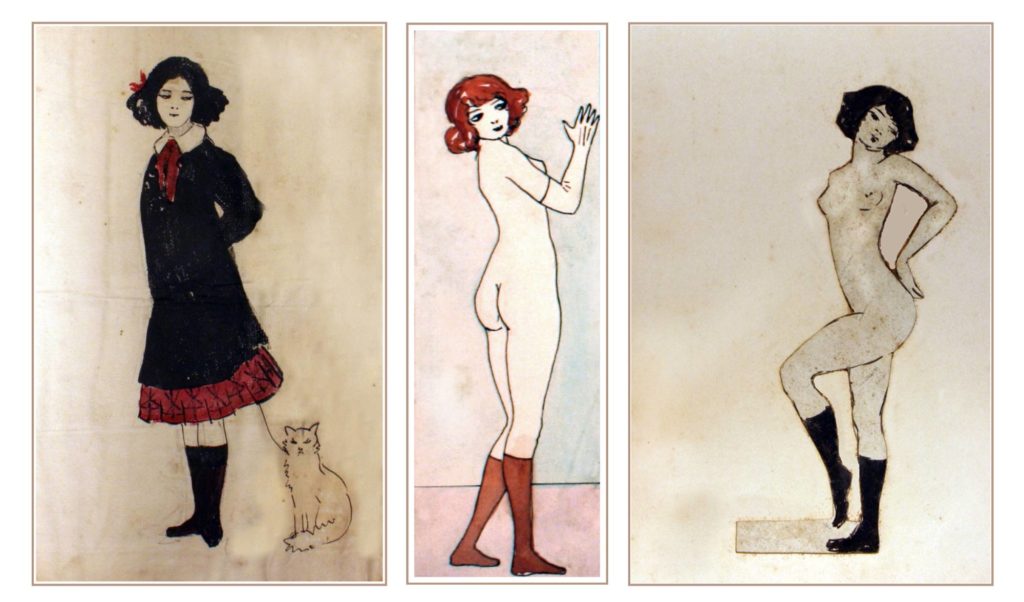 Programme curated by Émilie Cauquy e Mariann Lewinsky
Notes by Émilie Cauquy, Mariann Lewinsky, Annette Förster e Paola Palma
Are you imagining, as you read me, that I'm portraying myself?
Have patience: this is merely my model.
Colette, Break of Day, 1928
The raison d'être of this section is not that Colette was a great writer of novels which have been turned into films. She was interested in film, and wrote as a columnist and film reviewer about cinema on and off from 1914 to 1940; she was directly involved in several aspects of filmmaking from 1917, when she turned La Vagabonde into a screenplay for Film d'Arte Italiana, to 1951, when she wrote and narrated the text for the documentary Colette; she never directed a film, but her published reviews reveal her to have been an outstanding spectator; she had the eye of a film director.
Preparing the sections on the Year 1915 and on Marie Epstein I first discovered texts by Colette on The Despoiler, The Cheat (both 1915) and Itto (1933). It seemed like a good idea to dig further. The book by Alain and Odette Virmaux made me realize the that much of the work had been done already, forty years ago. More recently, Paola Palma has dedicated two books to the subject, and I'm indebted to Judith Thurman's biography Secrets of the Flesh – A Life of Colette for biographical details and information. Annette Förster's meticulous research on vaudeville and cinema includes a chapter on Musidora, Polaire and Colette; it has informed our ongoing productive collaboration these last ten years.
The deeper reason for this section is that Colette acts as our guide to discovering half a century of film history and a hidden continuous history of women making and producing films: Musidora in the 1910's and 1920's, Solange Bussi [Térac], Leontine Sagan, Marie Epstein and Simone Berriau in the 1930's and Jacqueline Audry in the 1940's and 1950's.
Special thanks to the associations Les Amis de Musidora (Bois-le-Roy) and La Société des amis de Colette (Saint-Saveur en Puisaye) for having furnished rare film stills and drawings by Musidora and music-hall photographs of Colette for this catalogue.
Mariann Lewinsky
Photo: Colette, 1907 ca.