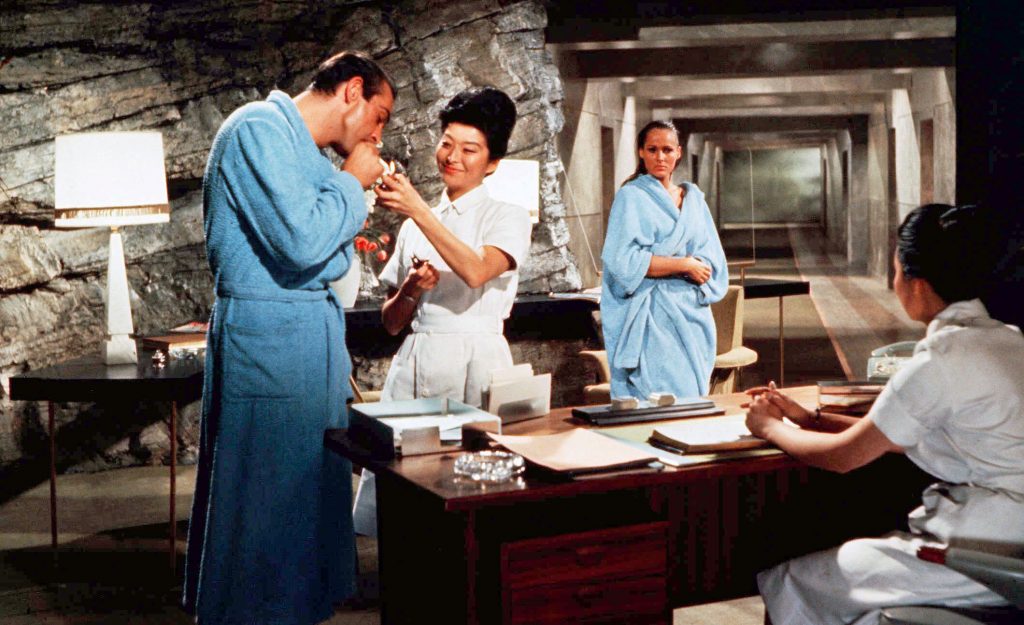 Each year our experience with the colours of cinema throughout film history is broadened by new restorations and a new sensitivity, in constant expansion with new achievements. This year we are presenting new restorations of hand-coloured films from the archives of Amsterdam, Berlin, Bologna, Prague, Stockholm; holding a conference with Stéphanie Salmon from Fondation Jérôme Seydoux-Pathé who will show us inside Mme Tuiller's atelier and the work of early 20th century pochoir whizzes; and showing the most beautiful colour process of all time, Chronochrome Gaumont, which in the 1910s could only be seen at two cinemas in Paris and today, thanks to digital technology, can be shown on screens around the world.
At this extraordinary edition of the festival, thanks to the work of the great historian and technician François Ede, we will see the first example of the Keller-Dorian-Berthon process in the delightful 1926 film about the Sonia and Robert Delaunay's work on textiles and colours, and the colour version of Max Fleischer's animated short Vacation, found at last by the Národní filmový archiv.
The main attraction this year is once again Technicolor. First up is the earliest feature film with actors to use the three-strip process, Becky Sharp, magnificently restored by our friends at Paramount. The three colours of the new process were so beautiful they transcended reality. Not only had cinema reached the coveted achievement of colour reproduction, but the process also made such brilliant and explosive colours that it perhaps was the most dazzling technology that audiences had ever experienced.
Thanks to the efforts of the Academy's archive and the BFI, we will see six vintage Technicolor prints from very different periods on the screen of the Arlecchino cinema, including Under Capricorn, one of the most misunderstood Hitchcock films (according to Jacques Lourcelles also one of the finest Technicolor pictures of film history); Gigi, which won nine Oscars, including for Joseph Ruttenberg's cinematography; Dr. No, in which colour is the scenery; and The Wild Bunch, whose deep blacks are as important as the blues of the sky looming over Way of a Gaucho, an 'Argentine' western by Jacques Tourneur.
Two digital restorations round off this section. First Moulin Rouge, a groundbreaking film for its use of colour by John Huston and Oswald Morris, a fearless duo of experimenters. Then Clemente Fracassi's Aida, with Sophia Loren dubbed by Renata Tebaldi, shot in Ferraniacolor but printed in Technicolor. The colours live up to the greatest pulp-fiction moments of this one-off and surprising work.
Gian Luca Farinelli