Evenings in Piazza Maggiore and Cine-concerts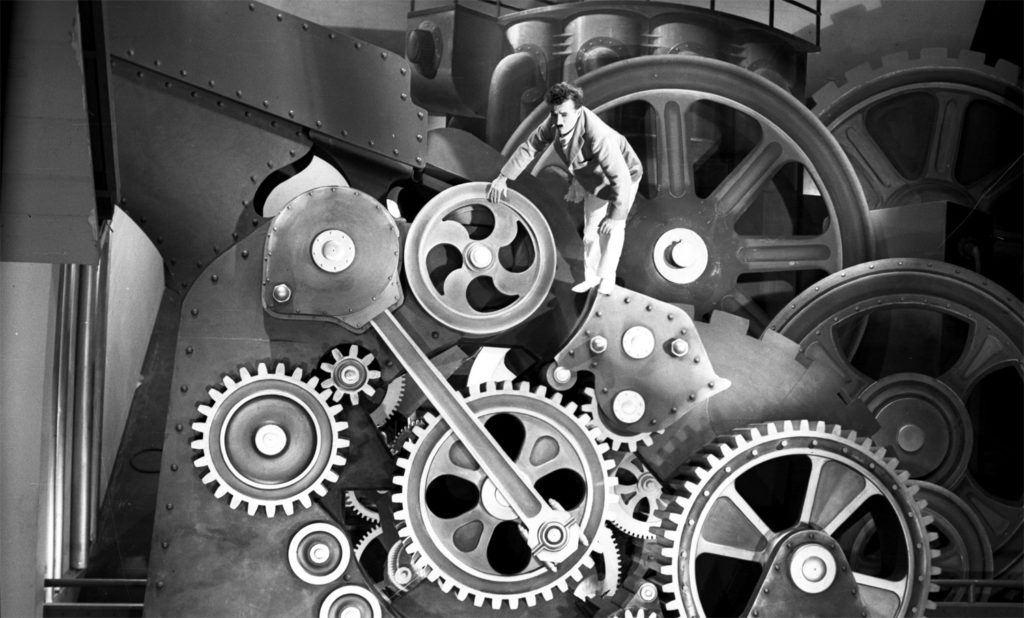 Charlie Chaplin will open the 30th edition of Il Cinema Ritrovato on Saturday June 25 with Modern Times, a film that, in Peter von Bagh's words "perhaps better embodies the 20th century, a minimalist film which opens up new horizons". Chaplin's extraordinary original score will light up the first evening in Piazza Maggiore thanks to the Orchestra of Bologna's Teatro Comunale conducted by Timothy Brock.
The second cine-concert, on Wednesday June 29, will feature Charlie Chaplin again with our brand new restoration of The Kid accompanied by Chaplin's 1971 score restored and revised by Timothy Brock; Buster Keaton's newly restored The High Sign and Cops, with scores composed respectively by Donald Sosin and Timothy Brock will complete the evening.
And then, night after night new restorations and unforgettable film experiences: Vittorio Gassman and Jean-Louis Trintignant whiz by in a convertible Aurelia headed for a bitter destination in Dino Risi's Il Sorpasso, or Dustin Hoffmann in his Duetto on the way to a more liberating (but who knows) end in Mike Nichols The Graduate…
Carbon projections will shine their special light anew for three evenings of screenings in Piazzetta Pasolini.
The Kid (1921) by Charles Chaplin • The High Sign (1921) by Buster Keaton • Cops (1922) by Buster Keaton • Modern Times (1936) by Charles Chaplin • Le Trou (1960) by Jacques Becker • One-Eyed Jacks (1961) by Marlon Brando • Il sorpasso (The Easy Life, 1962) by Dino Risi • Io la conoscevo bene (1965) by Antonio Pietrangeli • The Graduate (1967) by Mike Nichols • Fat City (1972) by John Huston • Amarcord (1973) by Federico Fellini • L'albero degli zoccoli (The Tree of Wooden Clogs, 1978) by Ermanno Olmi • Carmen (1984) by Francesco Rosi • Valmont (1989) by Miloš Forman • The Age of Innocence (1993) by Martin Scorsese