'The Blues Brothers' col coreografo (in missione per conto di Dio)
"Tonight only, the fabulous Blues Brothers.
Rhythm and Blues review.
The Palace Hotel Ballroom. Route 16. Lake Wazzapamani.
The fabulous Blues Brothers show band and review".
Sabato 3 luglio ci aspetta un appuntamento imperdibile in Piazza Maggiore: John Landis in persona presenterà dal palco del Cinema Ritrovato il suo cult movie The Blues Brothers – Extended Edition, evento di chiusura di questa XXXVI edizione del festival "paradiso dei cinefili".
"The Blues Brothers è imprevedibile e l'esile trama ci trascina dalla stravaganza di un pezzo forte o di un numero musicale al successivo. Ma c'è una strana alchimia in questo film che passa sfrenato dalle mitiche performance di James Brown e Aretha Franklin a stupidi tormentoni come la vendicativa Carrie Fisher o i nazisti dell'Illinois. La devozione di Landis per le scene di inseguimento slapstick colloca il suo film nel filone di Buster Keaton e Mack Sennett, e alla fine tanta spericolata energia si rivela irresistibile. The Blues Brothers è uno spettacolo unico nel suo genere, fatto per essere visto sullo schermo più grande possibile, al buio, possibilmente con gli occhiali da sole" (Philip Concannon).
Un film che non è solo un film: è un'esperienza visiva e sonora che lo schermo non riesce a contenere, che coinvolge lo spettatore a ritmo di musica. Rimanere fermi sulla propria sedia è praticamente impossibile!
Per celebrare adeguatamente The Blues Brothers abbiamo pensato di proporre al pubblico della Piazza una piccola sfida a passi di danza.
Abbiamo coinvolto un coreografo professionista, che possa trasformare la nostra irrefrenabile voglia di muoverci sulle note del film in alcune (semplici) coreografie che gli spettatori potranno facilmente replicare durante la proiezione (senza nemmeno alzarsi dalla sedia). Mario Coccetti, ecco il nome del coreografo "in missione per conto di Dio"!
Mario è un coreografo, performer e insegnante di grande esperienza, nazionale e internazionale. Gli abbiamo chiesto di attingere dai suoi talenti e creare delle routine di passi accessibili a tutti.
Abbiamo fissato 3 appuntamenti (a libero accesso, al Parco 11 settembre, a lato del palco del cocktail bar L'Altro Spazio: il 28 e 30 giugno, e il 1° luglio, ore 18.30) durante i quali Mario insegnerà ai partecipanti alcune coreografie costruite su altrettanti irresistibili brani della colonna sonora dei fratelli del Blues: Shake a Tail Feather, Think, Minnie the Moocher e Everybody Needs Somebody to Love.
Tre appuntamenti propedeutici – per imparare e ripassare i passi – in vista della grande serata del 3 luglio, durante la quale gli spettatori potranno riproporre le coreografie all'unisono con i momenti musicali di The Blues Brothers.
Accessorio imprescindibile della serata: un paio di occhiali scuri!
*****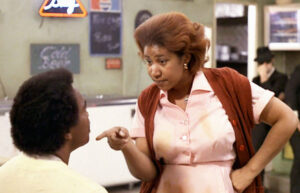 Per chi non avesse la possibilità di partecipare ai tre incontri, Mario ha preparato TRE TUTORIAL ONLINE:
TUTORIAL 1: SHAKE YOUR TAILFEATHER
TUTORIAL 3: EVERYBODY NEEDS SOMEBODY
TUTORIAL 4: EVERYBODY NEEDS SOMEBODY
(I need you-you-you!)
*****
Evento in collaborazione con associazione Farm e L'Altro Spazio.