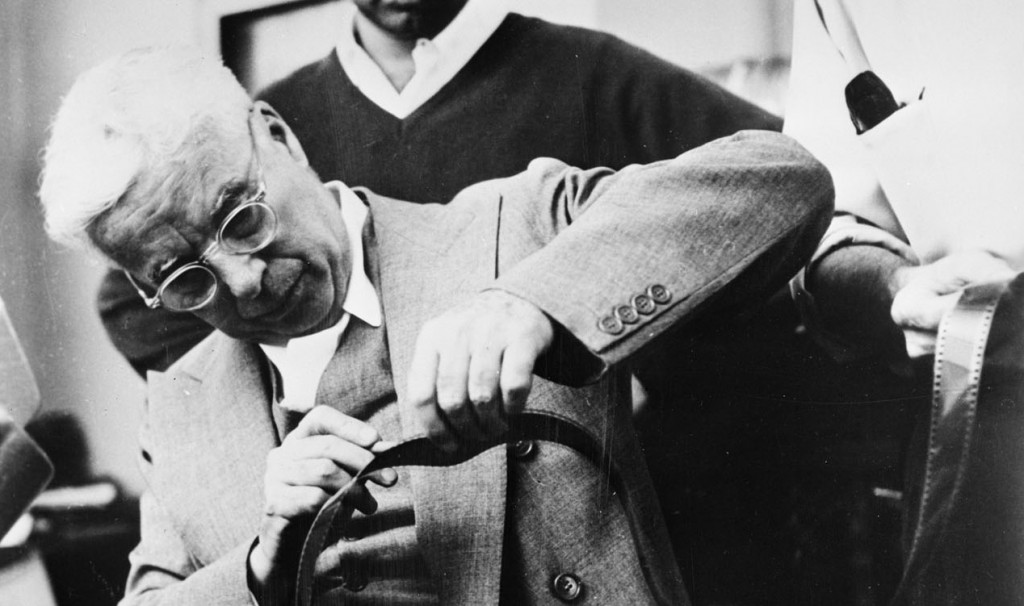 Programme curated by Cecilia Cenciarelli
For sixteen consecutive years Il Cinema Ritrovato has premiered the restoration of one or more Charlie Chaplin films. Screened in Piazza Maggiore at every edition, his films have never failed to drag thousands of people into one, extraordinary oceanic laughter. Every year we have shared the significant discoveries that have surfaced from an in-depth exploration of the Chaplin Archive and took every opportunity to discuss the aesthetic, methodological and technical complexities of each restoration.
Even though Chaplin will not appear on the screens of this edition, or perhaps due to this absence, we believe that the Chaplin Project now has a life of its own and is destined to outlive us. In other words, we feel like we might have set in motion enough reflections, questions and thought-out hypotheses to attract, almost spontaneously, new finds. That is the case of this original collection wrapped up in a 'mystère Léger', yet another addition to the works – collages, paintings, poems and cartoons – by European avant-garde artists of the 1920s and 30s celebrating Tramp's modernity. Stylistically different from Léger's illustrations for the Yvan Goll's cinepoem Die Chapliniade and the panels depicting a 'decomposed Tramp' created for the unfinished animated work Charlot Cubiste (and integrated into Ballet mécanique), these drawings are likely ascribable to a group of Léger's students, as indicated on the back of one of the panels, "3me étude par l'Atelier de Fernand Léger Paris 1935", and a 1917 publication titled Les 24 heures de Charlot.
We may not be able to talk about an actual new discovery with the Jerry Epstein collection, preserved over the years by his heirs. However, the Association Chaplin's recent acquisition of the pictures and documents connected to his work with Chaplin is astonishingly rich. In particular, the material relating to The Freak – complementary to the holdings of the Chaplin Archive – reveals how the film's production advanced further than was previously believed.
The tribute to Jerry Epstein was thought of last summer with Peter [von Bagh] during the last torrid breakfast snatched from the entropy of the festival. The idea of 'filiation' was his, and he often joked about how Chaplin would surely not have liked a program entirely devoted to the merits of others. Peter was particularly intrigued by Jerry Epstein when he found out that he was crucial to the making of A Countess from Hong Kong, which, as he provokingly repeated year after year, was by far his favorite Chaplin film.
With deepest thanks to Kate Guyonvarch and Association Chaplin, Susan Brand and Brenda Watkinson.
Cecilia Cenciarelli