Tribute to Maurice Tourneur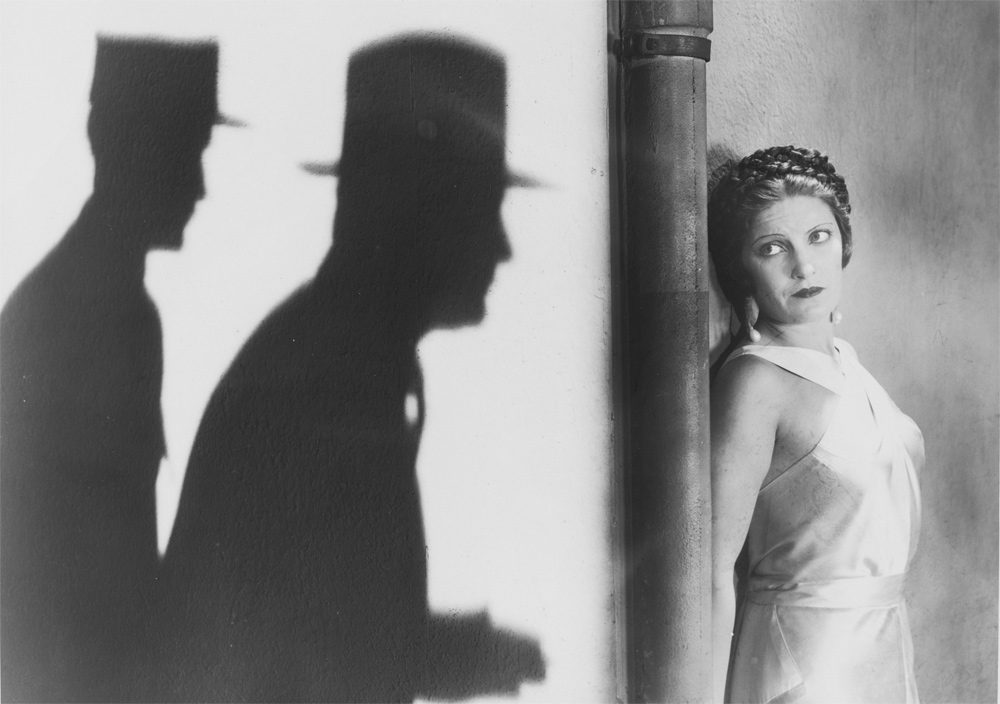 "Maurice Tourneur (…) is undoubtedly the French director who benefited the most from working in the United States. He adopted American techniques with brilliant ease, at times ingeniously, which alone is reason to praise him. But he stuck to his French background. He preserved his race's nature and tone. The combination of his personality and the new elements he implemented was seductive. That is my only criticism of Maurice Tourneur: he is always seductive. I don't recall ever seeing something ugly in his films." "An honest and careful craftsman who fashions for himself that kind of atmosphere that gives form, style and superior quality to a work."
These are the thoughts of Louis Delluc on Maurice Tourneur's films, one of not a few cases of filmmakers celebrated for a time who then brutally plummet into oblivion.
For the record Maurice Thomas, Tourneur (Paris, 1876-1961), debuted as a theater actor with Réjane's company and later with André Antoine, after having worked as a decorative painter for Rodin and Puvis de Chavannes. He began his career in film with Victorin Jasset and Emile Chautard working on scripts. In 1912 he became a director for the Éclair studio as the successor of Chautard, making low-budget, popular films, now nowhere to be found. At the time he was commended for the theatrical and fluid composition of certain films: Le Système du docteur Goudron et du professeur Plume (1913) based on Poe, La Dame de Montsoreau (1913), Rouletabille (1914), in two episodes, based on Gaston Leroux. He was whimsically versatile, experimenting with a wide range of genres: from melodrama to comedy, from the Grand-guignol (inspired by André de Lorde), to adventure (via Dumas) and detective films (via Gaboriau and Leroux).
In 1914 he left for the United States to direct a subsidiary of Éclair. He went on to become one of the most important directors for Paramount, making over fifty films for the production company. Mitry noted that his films were strikingly different from Hollywood style film for their "symbolist" or "fairy-tale like" quality (including Trilby, 1915, based on George Du Maurier, The Pride of the Clan, 1917, The Poor Little Rich Girl, 1917, The Blue Bird, 1917, based on Maeterlinck, Woman, 1918, in two parts, The Last of the Mohicans (1920), co-directed by Clarence Brown, and Treasure Island, 1920, based on Stevenson, with Lon Chaney). To illustrate his prestige, suffice it to say that in 1918 the American magazine "Photoplay" ranked him as the fourth greatest director in the world after Griffith, Ince and De Mille.
His American period ended in 1926 when he argued with Irving Thalberg and left the set of The Mysterious Island, completed by Lucien Hubbard. His return to Europe, however, was not easy: attacked for his absence during the First World War, he was the victim of a violent press campaign that forced him to momentarily stop filming Kessel's L'Équipage (1928). Before returning to France, he went to Germany where he made The Ship of Lost Men (1929) with Marlene Dietrich. In the 1930s he continued to produce eclectic works but never reaching the critical success he had received during the silent era. He made detective films – Accused, Stand Up! (1930), In the Name of the Law (1932), Justin de Marseille (1935), Cécile est morte (1944), based on Simenon; comedies like Le Voleur (1934), With a Smile (1936); melodramas like The Two Orphans (1933) and Valley of Hell (1943); historical dramas like Koenigsmark (1935), and fantasy pieces like Carnival of Sinners (1943), based on a novel by Gérard de Nerval, and one rare example of fine theater on film, Volpone (1941), with Louis Jouvet and Harry Baur. In 1949 a serious accident forced him to retire from film, but he continued to dedicate his time to the translation of detective novels while his son Jacques started to become a recognized director of film noir, science fiction and horror movies in the United States.
(Roberto Chiesi)
Section curated by Peter von Bagh e Gian Luca Farinelli in collaboration with Pathé