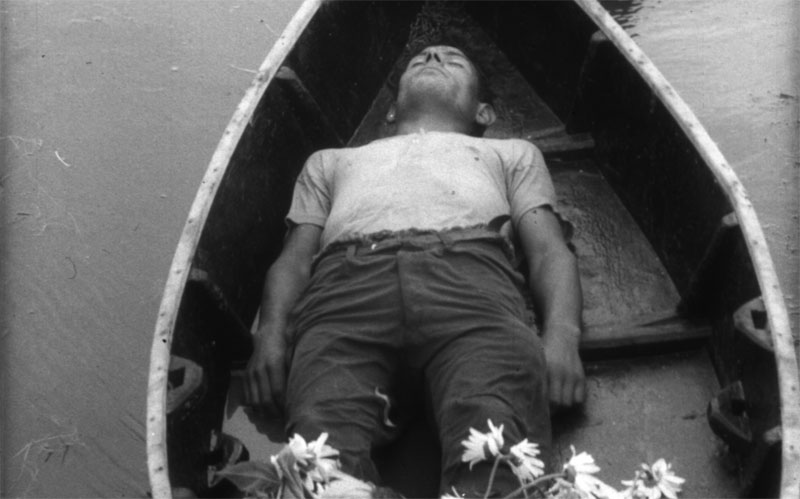 "I believe politicians, no matter what their beliefs, thought documentary makers to be both trouble and unreliable. Documentaries had a difficult time keeping up with market prices. At a certain point seven million lire is just barely enough to buy the film, develop, and print it. We learned to make things shorter; we learned to use 16mm and then expand it; we learned to shoot documentaries in one day. At the point we said that's it. We stopped making documentaries because it wasn't becoming, and there was no dignity left in it".
Cecilia Mangini used these words to express her opinion in a film about her by Davide Barletti and Lorenzo Conte (Non c'era nessuna signora a quel tavolo). This is strikingly concise explanation of why documentaries became invisible in Italy in the 1970s: financial problems and political disinterest or boycott.
Not all the documentaries were masterpieces. On the contrary, one has to look them over very carefully to find great films. Part of the problem was the fact that a complicated system of public funding led to consistent speculation and ended up encouraging quantity over quality. Audiences were forced to watch short documentaries before the beginning of the movie and soon started to hate them, seeing them as mere torture before the show.
Faced by the general disinterest of producers for subject and form, a number of directors took another path: with a small crew and hardly any funds, they turned documentaries into a personal artistic expression. We thought it was important to show this by comparing the works of seven directors who believed the documentary to be a necessary genre, able to foster not only a fleeting interest but complexity, civic awareness, and unexpected forms of beauty. Each one of these directors has his own story, obsessions, character, preferences, and unique style. A few even explored experimental film. However, it is possible to recognize one common element: to them documentaries needed to show what could not be otherwise seen or noticed, to bridge the gap. Through their eyes we discover surprising, different, and, at times, cruel aspects of an old country, which lead us to asking questions about the present. As one of the great masters of Italian film, Vittorio De Seta, taught us, the best documentaries shed light on a submerged world inhabited by an invisible population.
(Andrea Meneghelli)
Programme curated by Archivio Film della Cineteca di Bologna, in partnership with Doc/it