ONE HUNDRED YEARS AGO: 1923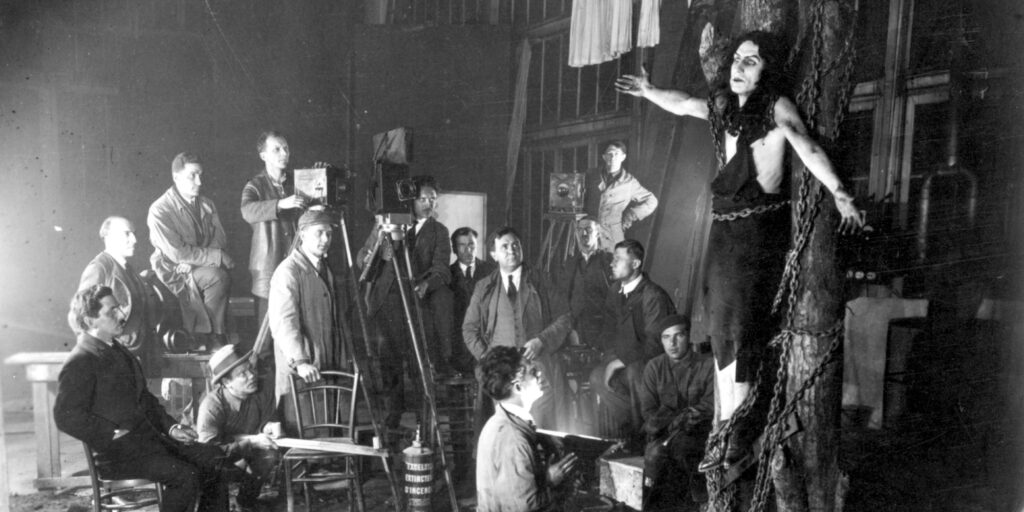 Curated by Oliver Hanley
2023 marks the 20th anniversary of A Hundred Years Ago and the beginning of the next chapter for the strand, under new stewardship. The current programme picks up where the last one left off, both literally and figuratively, giving long-time and younger festival goers an opportunity to (re-)discover some key films and filmmakers of 1923. Of course, we couldn't resist adding a few surprises, and selected non-fiction shorts and newsreels to highlight some of the year's major events.
Appropriately, "(new) beginnings" is a theme connecting several films in this year's edition. 1923 saw Sergei Eisenstein and Jean Epstein emerge as film-making talents. With The Covered Wagon, Hollywood reinvented the Western as an "epic" genre. Buster Keaton completed his transition to feature film director with Our Hospitality, producing some of his finest work over the following years. Screening in the Recovered and Restored strand is a new restoration of A Woman of Paris, Chaplin's first (and ultimately sole) foray into serious drama.
Migration is another theme running through this year's selection. Postwar instability led to notable cases of filmmakers fleeing their home countries out of economic or political necessity, as exemplified by two major films made by Ivan Mosjoukine and other Russian exiles at the French Films Albatros company, Le Brasier ardent and La Maison du mystère. Meanwhile, Ernst Lubitsch became the first of Germany's foremost film directors to venture to Hollywood, while the American Sidney Goldin was responsible for one of the best Austrian Jewish-themed comedies, Ost und West, the latter premiering in a new digital restoration.
Italy's film industry was in decline as a result of the toll the country suffered in the First World War and the drain of talent that sought better working conditions abroad. Nevertheless, with L'ombra (premiering in a new restoration) and La fuga di Socrate, we showcase remarkable later examples of two of the most popular genres of the previous decade, the diva and forzuti films.
Seminal films making a welcome return to Il Cinema Ritrovato this year include La Souriante Madame Beudet, Germaine Dulac's impressionist-feminist masterpiece, and Schatten, a highpoint of German Expressionist cinema. Such cases are indicative of the increasing importance of being able to (re-) experience these films as they were meant to be seen (and heard): on the big screen with live musical accompaniment and, where possible, on 35mm film.
Oliver Hanley