The Golden '50s: India's Endangered Classics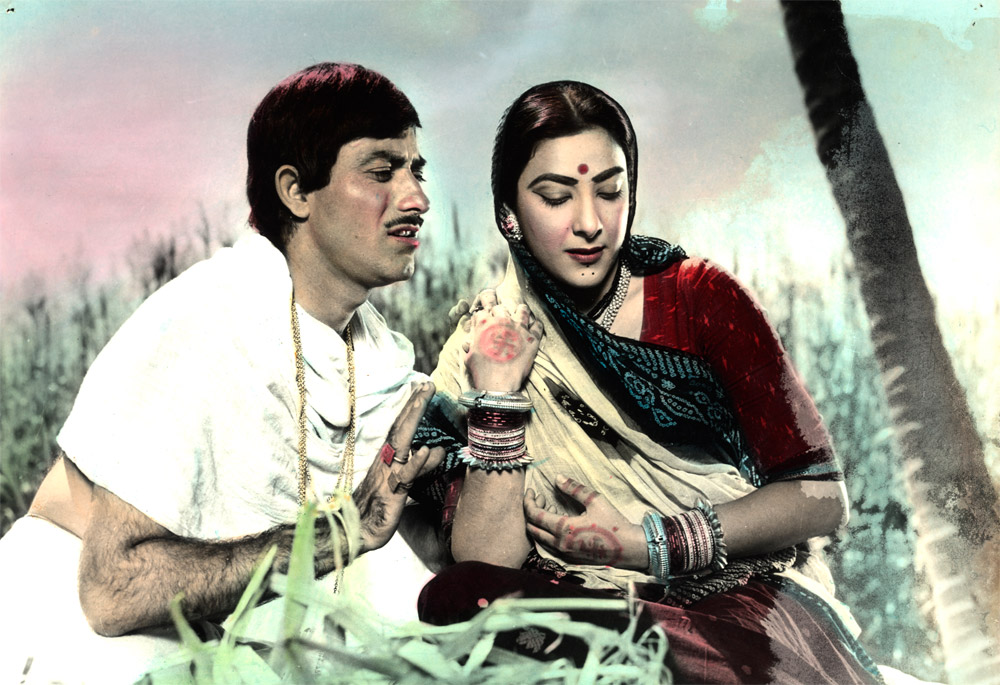 I was a child of the 70s, but I lived and breathed the cinema of the 1950s. On summer evenings, my grandfather would bring those wonderful prints and screen them for us with his projector: the magical dream sequence of Raj Kapoor's Awara, the poetic intensity of Guru Dutt's films and the universal truth captured in the stillness of Bimal Roy's narratives. To me cinema was vibrant and breathing, and Kaagaz ke Phool made me want to become a filmmaker.
India in the 1950s was a country newly born, freed from the shackles of colonialism, full of hopes and aspirations. Industrialization and Partition made migration a way of life. The cities beckoned with dreams of opportunity and prosperity, but also with the reality of exploitation, crime and slums. This age saw the birth of a new breed of filmmakers who turned their backs on mythology and historical dramas. Their narratives leaned heavily towards social commentary, as leftist artists were drawn to cinema, viewing it as a powerful evangelical medium. Italian neo-realism found its way to Indian shores, and Vittorio De Sica's Bicycle Thieves struck a chord with Indian filmmakers who discovered that the reality of the human struggle was a universal truth. Bimal Roy (1909-1966), Raj Kapoor (1924-1988), Guru Dutt (1925-1964), Mehboob Khan (1907-1964), S.S. Vasan (1903-1969) and Ritwik Ghatak (1925-1976) were among these 'rebel' filmmakers who made the 1950s the most glorious chapter in the history of Indian cinema – truly the Golden Age.
It was difficult for me to choose just eight films from the three major film industries of the time – Bombay, Madras and Calcutta. Chandralekha (1948), Awara (1951), Do Bigha Zamin (1953), Ajantrik (1957), Mother India (1957), Pyaasa (1957) Madhumati (1958) and Kaagaz ke Phool (1959): each of these eight films represents an innovation in thought, form or style. In keeping with the tradition at the time, I have also picked eight newsreels to precede each of the feature films. These are an important record of the time, presenting a historical context for the films in the retrospective.
These films represent a rich and varied cinematic heritage that is in danger of becoming extinct. 1700 silent films were made in India of which only 5 or 6 complete films remain. Tragically, we have lost our first sound film Alam Ara (1931). By 1950, India had lost seventy to eighty per cent of its films and this has been the result of a widespread and complacent belief that film will last forever. We now realize that these eight classics too are in imminent danger of being lost to the world if urgent steps are not taken for their preservation and restoration. Screening these films is not just a reminder of a singular cinematic legacy, but one that is endangered and must be saved.
(Shivendra Singh Dungarpur)
Programme curated by Shivendra Singh Dungarpur, Film Heritage Foundation
In collaboration with National Film Archive of India e Films Division, Government of India