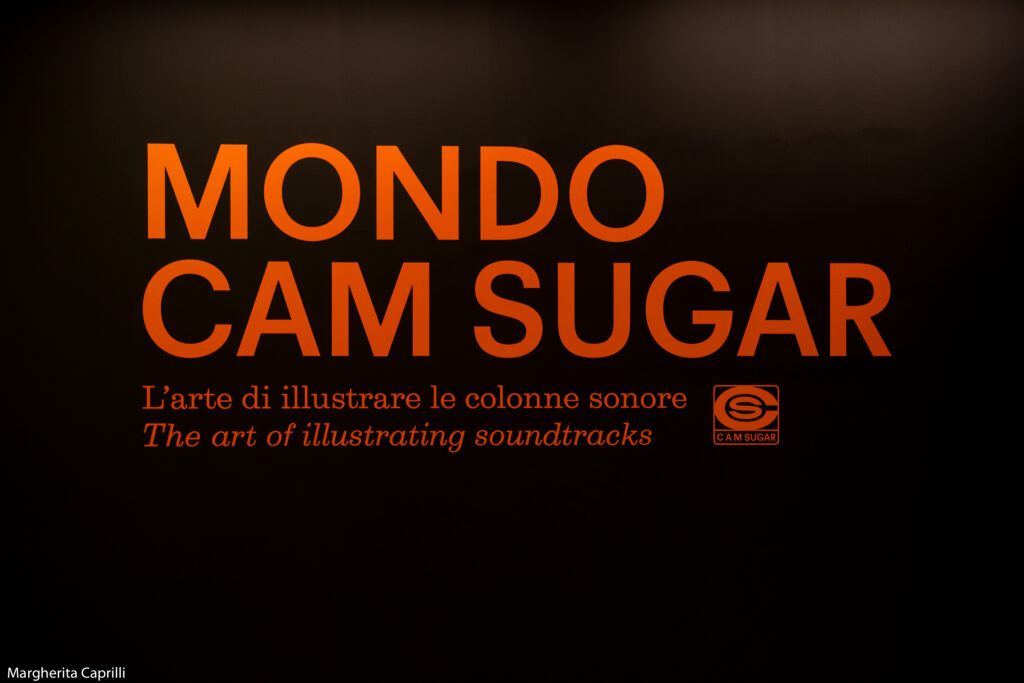 This Year il Cinema Ritrovato dedicates two appointments to CAM Sugar, historical film music label that represents the richer source of music visuals in Italy. A selection of CAM Sugar artworks is at the centre of an exhibition that takes place in Biblioteca Renzo Renzi from June 25th to september 10th (closed in august). Besides, CAM Sugar catalogue will be presented in Piazzetta Pasolini during a dedicated event on Friday July 1st at 7PM.
Ph. Margherita Caprilli
What imagery do films portray beyond the big screen? What do they tell us about the culture and the times they were conceived in? Their scores and artworks, often borrowed from film posters help us to better understand so. Album covers are never sell-determined objects, never a simple exercise of pure graphic virtuosity. They are precious tools to decipher the broader zeitgeist of a specific historical period.
The selection of artworks on display comes from the CAM Sugar archive, which since 1960 has been representing the richest source of soundtracks and library music in Italy. With its 2.000 and counting scores, the label has soundtracked hundreds of masterpieces and hidden gems of Italian cinema, ranging from giallo to mondo movies, from spaghetti westerns to Eurocrime films, from auteur cinema to sexy and Italian comedy. And it continues to do so today, conducting a meticulous work of research restoration and edition of previously unreleased material.
The 40 album covers that you can see — 30 selected from the archive, 10 made for the most recent releases — represent a socio-cultural as well as artistic path unfolding through the masters and the faces that defined Italian cinema and its music. Artworks such as Mondo matto al neon and Le città proibite flawlessly capture the mundane frenzy of the years of the Dolce Vita. While others, like Wild Beasts, offer a glimpse into the stylistic transition of 1980s Italian cinema towards a new aesthetic era and a renewed approach to horror.
Similar. the brush of Sandro Symeoni (La Notte che Evelyn Usci dalla Tomba), Manfredo Manfredi (who worked on the original illustration for La Dama Rossa Uccide Sette Volte, here presented in a reinterpreted version for Record Store Day 2022), Sbraga (Ferragosto in Bikini) and the Geleng. father and son Rinaldo and Giuliano (Amarcord), represent the undisputed cream of film poster illustration in the '605 and 70s. One can also appreciate surprising studies on lettering and graphic identity, such as the zoomorphic one by Uberto Jacoucci for Quando le Donne Avevano la Coda.
The work conducted by CAM Sugar on the covers of their soundtracks lives on today through the intuitions, balancing heritage and modernity. of contemporary graphic designers such as Eric Adrian Lee (Il Bandito degli Occhi Azzurri; La Dama Rossa Uccide Sette Volte; I Malamondo; Mondo Cane; PAURA). Luca Barcellona (Boom La Strega in Amore), and Leonardo Pellegrino (A Modern Gentleman: Morricone Segreto featuring photography by Luciano Viti).