Il Cinema Ritrovato… A festival with a musical theme!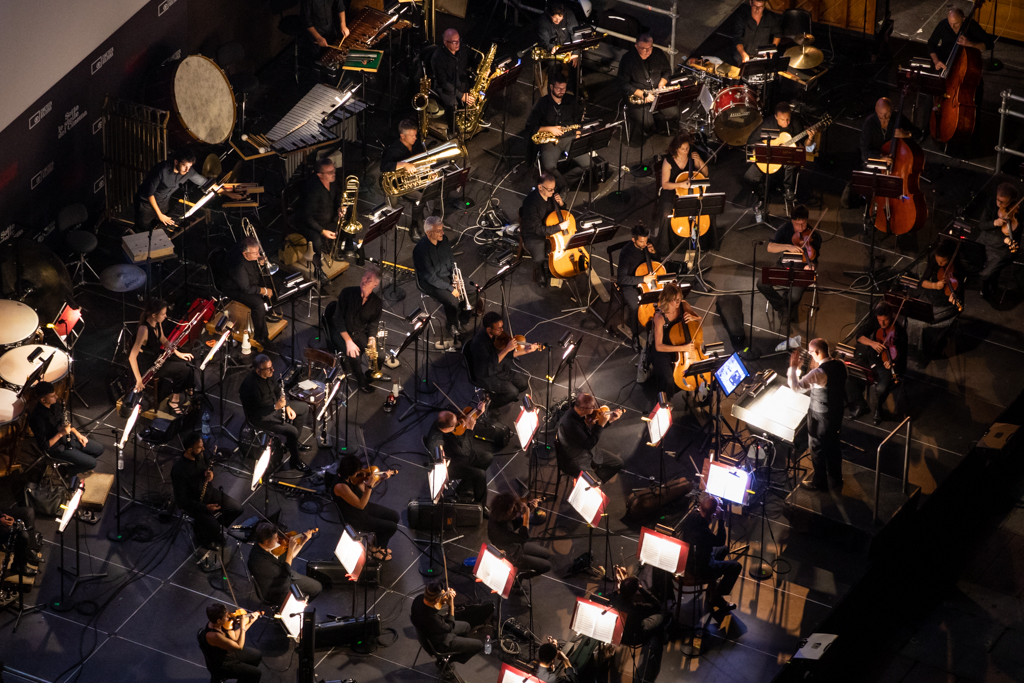 Among the many facets of Il Cinema Ritrovato, certainly we cannot overlook the musical factor that enriches many of the festival's screenings.
The Orchestra of Teatro Comunale di Bologna returns to Piazza Maggiore with two film concerts featuring original scores composed and conducted by Timothy Brock to mark the centenary of two of the masterpieces of film history: Erich von Stroheim's Foolish Wives on the 27th June and F.W. Murnau's Nosferatu on the 2nd July. In Piazza Maggiore Dans la nuit (1929) by Charles Vanel will be programmed with a musical accompaniment, too.
Robert J. Flaherty's Nanook of the North and Gennaro Righelli's Cainà also celebrate their centenaries and they will be featured within the more intimate setting of Piazzetta Pasolini under the illumination of vintage carbon arc projectors and with live music accompaniment by Stefano Pilia, Laura Agnusdei, Cecilia Stacchiotti, Tullia Benedicta and the Eduardo Raon & Frank Bockius ensemble, respectively. Also in Piazzetta Pasolini, celebrated duo Frank Bockius & Gabriel Thibaudeau will accompany the audience on a journey to the phantasmagorical moon of the 'magician' Méliès, in an evening dedicated to the best of the cinema of 1902 whereas at the Lumière Cinema Valentina Magaletti's drums will make Alla Nazimova's charm as Salomé come to life.
Furthermore, we dedicated an entire section of the festival to music (and laughters!), The Last Laugh: German Musical Comedies, 1930-32. For a few precious years, a decidedly light-hearted, sensual and frivolous spirit swept through German movie theatres. The musical comedies of the late Weimar Republic, produced in a short period between the coming of sound and before the Nazi takeover are some of the hidden gems of that era, presented at this year's festival. Rooted in the operetta tradition of the 19th century but adapted to contemporary aesthetics and mores, these films introduced popular comedians and singers to the movie audience, while celebrating the urbane, sophisticated and hedonistic modernity of the Weimar Republic's cultural scene.
Moreover, skimming through Il Cinema Ritrovato's programme, we find some unmissable gems which have music as the main topic. In the section Documents and Documentaries, for instance, we will watch Martin Scorsese's rockumentary masterpiece The Last Waltz (1978) and two films dedicated to actor and singer Yves Montand (Montand est à nous by Yves Jeuland) and Maurice Chevalier, famous musical actor (Rendez-vous avec Maurice Chevalier di Cyril Leuthy) respectively.
In Recovered and Restored, Tommy (1975) by Ken Russell, based upon The Who's 1969 homonym rock opera album, The Blues Brothers (1980), that will be presented by John Landis himself in Piazza Maggiore on the 3rd July, and Carmen (1984) by Francesco Rosi. Besides, speaking of classics, the musical masterpiece Singin' in the Rain (1952) by Stanley Donen and Gene Kelly.