Il Cinema Ritrovato Kids & Young 2021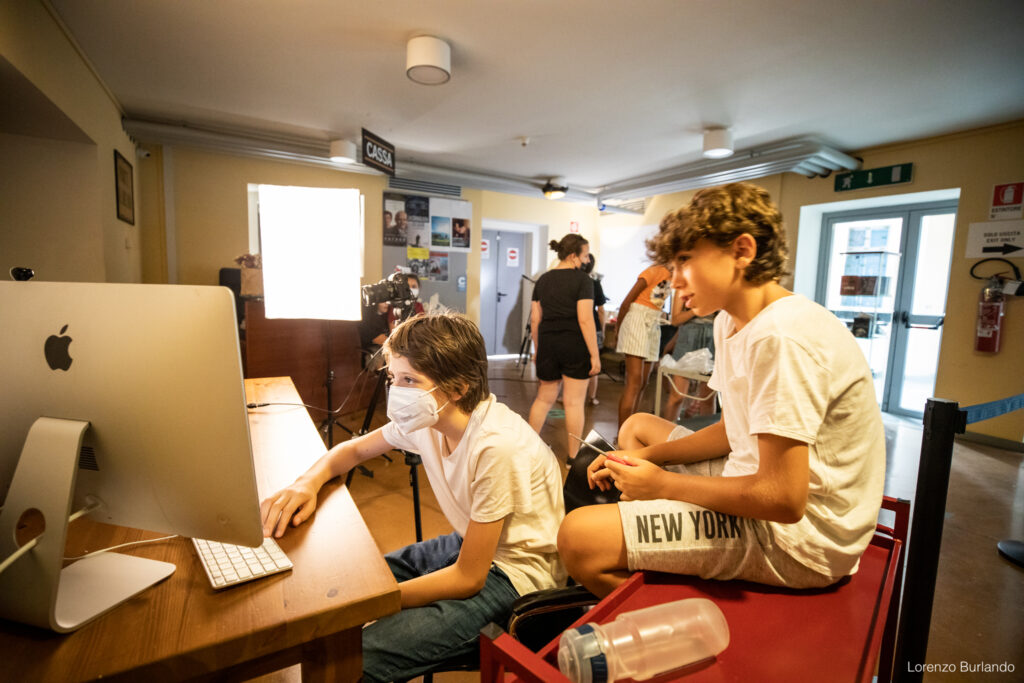 As usual, Schermi e Lavagne, the education department of the Cineteca di Bologna, offers a section for our youngest cinephiles. This year we are happy to offer children the experience of a return to the cinema auditorium: for seven days, younger audiences can discover films from all eras and travel through time and space in the company of cinema from around the world. Alongside the Cinema Lumière screenings there will be workshops, meetings with industry professionals, and live shows.
Browse through the full programme of Cinema Ritrovato Kids 2021, dedicated to little cinephiles!
In the gallery below, one of the last workshops dedicated to Animation (ph. Lorenzo Burlando).