Il Cinema Ritrovato 2021: the programme of July, 21st
The seconda day of Il Cinema Ritrovato marks the start of our retrospective dedicated to Iwanami, the production house that was able to transform Japanese documentary cinema with an approach that was innovative even by international standards, as demonstrated by the films of Susumu Hani,which came a few years before England's Free Cinema movement and cinéma vérité. 
We stay in Japan with the Tomijiro Komiya Collection: our Eastern and Western programme will transport us to the exotic atmospheres of films dedicated to foreign cultures and peoples, including a great example of a successful co-production: Japanese benshi Komada Kôyo's 1929 re-issue of the 1911 Italian film Odissea. Moving to China, we will see images shot from 1901 to 1904 by Auguste François, consul, photographer and amateur ethnographer, with a camera given to him by Léon Gaumont. Finally, our attention shifts from the Far East to the Middle East, with a cinema lesson bt Sylvie Pras and Massoumeh Lahidji, , the curators of the exhibition Where Is Kiarostami? at the Centre Pompidou.
In the section Documents and Documentaries, we'll find what happens when cinema produces more cinema through the innovative and surprising use of found footage: the two Bill Morrison films in programme, The Village Detective: A Song Cycle e Buried News, both introduced by the director, and Fascista by Nico Naldini are examples of that.  Finally, we can enjoy the discovery of footage of lesson held by Eduardo De Filippo at The Sapienza University of Rome in the early 1980s, providing rare testimony of his collaboration with Carmelo Bene..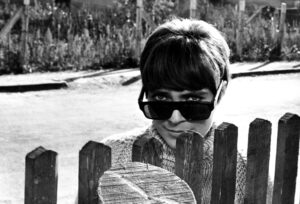 As usual, Cinema Arlecchino will be the right location to find out the best of the Indian Parallel Cinema, with the screening of Uski Roti by Mani Kaul (one of the films that marked the beginning of this creative and radical juncture, the first entirely experimental Indian film, that will be screened in a unique 35mm print, introduced by director Loubna Régraguiuno) and of the section Cinemalibero, that this year is screening only debut films by female directors who have managed to 'set a precedent', making history as the first from their respective countriessuch as Márta Mészáros from Hungary: we will be premiering the restored version of her Eltávozott nap (we will also have a repeat showing of Margot Benacerraf's Araya, the joint winner, along with Hiroshima mon amour, of the 1959 Critics' Prize at Cannes).
Cinema was also a woman in 1921. Directed by William C. deMille (brother of Cecil), Miss Lulu Bett was not only based on the novel and play by Zona Gale, the first female playwright to win a Pulitzer Prize, it also benefited from the invaluable contribution of screenwriter Clara Beranger.
The muse of this year's festival, Romy Schneider, will light up the evening in Piazza Maggiore and the LunettArena. In Jacques Deray's La Piscine her womanly charms contrast with the adolescent whimsy of Jane Birkin (with Alain Delon completing a breathtaking trio). The film will be presented by Volker Schlöndorff, who will hold a lesson dedicated to Romy in the afternoon.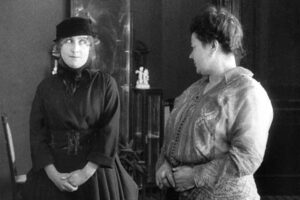 Meanwhile in Piazzetta Pasolini this year's first screening with a carbon arc projector will take place. It will be special for two reasons. Firstly, we can admire I raggi "Z" in a print with real tinting by Jan Ledecký, restored by Národní filmový archiv, Museo Nazionale del Cinema di Torino and Cineteca di Bologna. It will be a longer version than the one we screened in 2009, but alas still incomplete. And secondly, we will go back in time to view some of the films that the cinemagoers of Bologna enjoyed in 1901 at the Reale Cinematografo Lumière in Via Rizzoli 13. Twelve selections from the Lumière catalogue will be screened to celebrate cinema in Bologna 120 years ago.
Among the restored films of this second day of festival, we'll find masterpieces such as The Best Years of Our Lives by William Wyler or, for those who missed it, a repeat showing of Jean Renoir's Les Bas-fonds; Watermelon Man, a hilarious comedy by the maestro of Afro-American cinema Melvin van Peebles; Le Sang à la tête by Gilles Grangier, based on a Georges Simenon novel, with an unprecedented role for Jean Gabin; I Wake Up Screaming by H. Bruce Humberstone, an essential work in the evolution of film noir.
È arrivato l'accordatore highlights the debt we owe to Fellini, who just months later went on to transform Alberto Sordi into a respected actor. There will also be the first sessions of our Focus on Restoration, with a double appointment in the morning at the Auditorium DAMSLab.
---
Change of programme
Our two films dedicated to Sessue Hayakawa (The Swamp and Black Roses), which we had planned to screen today, have switched places with 'The Truth of Deception: Italian Film Fragments' programme of our Recovered and Restored section. This programme, originally scheduled for Monday 26th July at 10.45 am, consists of the first showing of five newly restored fragments that play at hiding things from us, including Il fenomenale amico di Polidor by Ferdinand Guillaume and Emir cavallo da circo by Ivo Illuminati and Lucio d'Ambra.