First news from Il Cinema Ritrovato 2019
Greetings from Bologna!
For those of you who only see the city in the blazing hot days of June, it may be hard to picture a frosty Bologna in February, but our festival does not hibernate. We are currently busy organising a fantastic new programme for 2019.
We wanted to take the opportunity to write to you, friends of the festival, to let you know about some of the many wonders from the history of cinema that you can expect to see during the 33rd edition of Il Cinema Ritrovato, which will take place this year between 22nd and 30th June.
If you haven't attended the festival before, it's worth remembering that ours is one of the biggest film parties in the world (last year, we screened nearly 500 titles) and that our evening screenings in Piazza Maggiore have become the stuff of legend, with thousands of eyes transfixed on a gigantic screen, surrounded by majestic architecture and boundless love for the cinema. Also, we recently added an extra day to the festival – the final day – during which only one cinema operates, showing a festival best of. This offers the perfect way to come back down to earth after eight days of celluloid, espresso, delicious cuisine and conversation into the wee hours of the morning.
Now let us tell you about some of the exciting new strands and retrospectives already confirmed for the 33rd edition. We have two rich programmes focusing on mega-stars Musidora and Jean Gabin, two striking examples of the ways in which actors can shape national or international culture. Get ready also to discover the genius of Eduardo De Filippo, a towering, multifaceted figure of Italian culture. Two further programmes will look at the cinematic output of two countries recovering from the effects of war and geopolitical division: Germany and South Korea. Themes of national identity and political consciousness are faced head-on in the films of Arab cinema's greatest director, Youssef Chahine, the subject of another retrospective for 2019. Other directors in the spotlight this year include Henry King (an overview retrospective) and Felix E. Feist (celebrating his film noir output). For more star directors, be sure to catch 'Fox Film Corporation, Part II'.
______________________________________________

Soul and Craft: A Portrait of Henry King
Il Cinema Ritrovato has a soft spot for those American masters whose careers encompassed all of the major technical developments from the silent era to Cinemascope. Henry King, the subject of this year's retrospective, is a prime example. One of Hollywood's most enduring filmmakers, he made 116 films across all genres between 1915 and 1962. King's style was invisible and economical, whether realising a work of Americana, or a lavish historical drama. Nostalgic and religious, his films are blessed with vitality in each and every shot. They feature some of cinema's greatest stars, often in their best performances. And the films in this programme offer the chance to celebrate some of the best cameramen in the history of Hollywood – especially those associated with Fox Studios, where King spent 32 years of his career. This retrospective focuses on King's sound period, but the programme also includes one classic and one rarity from his silent years.
Curated by Ehsan Khoshbakht
Photo: State Fair by Henry King (1933)
______________________________________________

Rendez-nous Musidora!
An icon of popular culture, Irma Vep, the leader of a gang of criminals in Feuillades' Les Vampires (1915), was adored by the surrealists, who deemed her both an embodiment of cinema itself and the projection of the deepest truth of the time. A modern fairy, a haunting enigma made flesh, night incarnate in her black silk catsuit, a bewitching shadow, the elusive and wild character of Irma Vep (an anagram for 'vampire'), with her dark-eyed gaze and seductive silhouette, made the actress Musidora immortal. But what about the woman behind the cult image? Musidora was, in no particular order, an accomplished designer and painter, an essayist, novelist, and poet, a pen pal of lonely WWI soldiers, a film archivist, a theatre actor, singer, mime, and variety artist. She was also a good friend of the writer Colette, her 'little Musi', who both directed and starred in her first screenplays. Between 1921 and 1923, as an independent filmmaker, Musidora wrote, produced, acted in and shot a highly personal film trilogy in Spain. The long-awaited reconstruction of her Pour Don Carlos presents an occasion to celebrate the artist and her many lives, which were as adventurous as, if not more than, the exploits of Irma Vep.
Curated by Émilie Cauquy and Mariann Lewinsky
Photo: Les Vampires by Louis Feuillade (1915)
______________________________________________

"We Are the Natives of Trizonia": Inventing West German Cinema, 1945-49
Following the capitulation on 8th May 1945, Germany became an occupied territory devoid of proper nationhood, and it needed a future. It soon became clear that there would be two possible tomorrows: the Soviet-occupied zone was developed in one political direction, the US-American, British and French ones in another. From 1945 to 1948 the latter slowly fused into an administrative unity called the Trizone, which became the basis for the Federal Republic of Germany. We Are the Natives of Trizonia (named after a Cologne carnival song from the same period) will look at this fragile construct's film production – which in 1956, the magazine "Das Schönste" retrospectively called "the avant-garde days of post-war German cinema." Aptly enough, for it would take a long time until films as formally inventive and daring as Der große Mandarin (Karl Heinz Stroux, 1949) or Herrliche Zeiten (Günter Neumann and Erik Ode, 1949-50) were made in the FRG. And did any German films from either East or West ever look as hard and unflinchingly at the facts and fates of exile and remigration as Lang ist der Weg (Marek Goldstein and Herbert Bruno Fredersdorf, 1948) or Asylrecht (Rudolf Werner Kipp, 1949)? Featuring the aforementioned films and more, this is going to be a programme of discoveries and surprises.
Curated by Olaf Möller
Photo: Film ohne Titel by Rudolf Jugert (1948)
______________________________________________

Under the Skies of Seoul: The Golden Age of South Korean Cinema
Il Cinema Ritrovato's first survey of South Korean film is a rare opportunity to discover key works from the renaissance of one of the most influential East Asian cinemas. It was during the 60s that Korea's first auteur-directors cut their teeth and produced works that were both hugely popular and artistically daring. For a short period, state censorship was relaxed, and this, combined with a strict limit imposed on imported films, resulted in a boom in domestic film production, encouraging Korean filmmakers to meet the demands of the home market. In the process, they changed the course of Korean cinema forever. This season maps the aesthetic, technological and political developments that shaped that movement. While Kim Ki-young's The Housemaid (1960) and Yu Hyun-mok's Aimless Bullet (1961) may already be familiar to international audiences, the programme will present great films by celebrated directors such as Shin Sang-ok, Lee Man-hee and Kim Soo-yong, many of which will be screened from new or recent restorations.
Curated by Hyun Jin Cho and Minhwa Jung, in collaboration with Korean Film Archive
Photo: Hanyo by Kim Ki-young (The Housemaid, 1961)
______________________________________________

Brutal, Nasty, and Short: The Noir of Felix E. Feist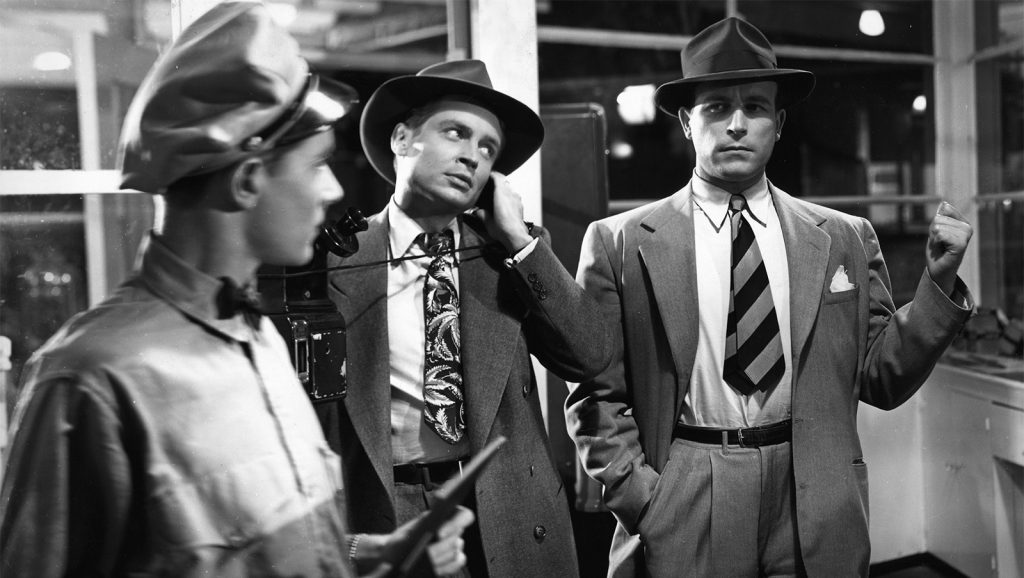 Even though he was born into the movie business, Felix E. Feist was always an outlier. His father was MGM's general sales manager in the 1920s, and Feist began in the business shooting news footage and Metro travelogues. Despite the success of his first feature, Deluge (1933), which imagined New York wiped out by a tidal wave, Feist spent the rest of the 30s making shorts for MGM. But in 1947, he suddenly found his niche in the wave of noir that swept over Hollywood. These brisk, low-budget crime thrillers provided him with the template to create a crop of films spiked with verve and violence. He was particularly adept at presenting desperate characters in confined spaces, as seen in The Devil Thumbs a Ride (1947) and The Threat (1949), the former to be premiered in a new restoration. Il Cinema Ritrovato will screen four dark, fresh and deeply felt noir masterpieces by Feist.
Curated by Eddie Muller
Photo: The Devil Thumbs a Ride by Felix E. Feist (1947)
______________________________________________

Cinemalibero – A 50th Anniversary Tribute to Fespaco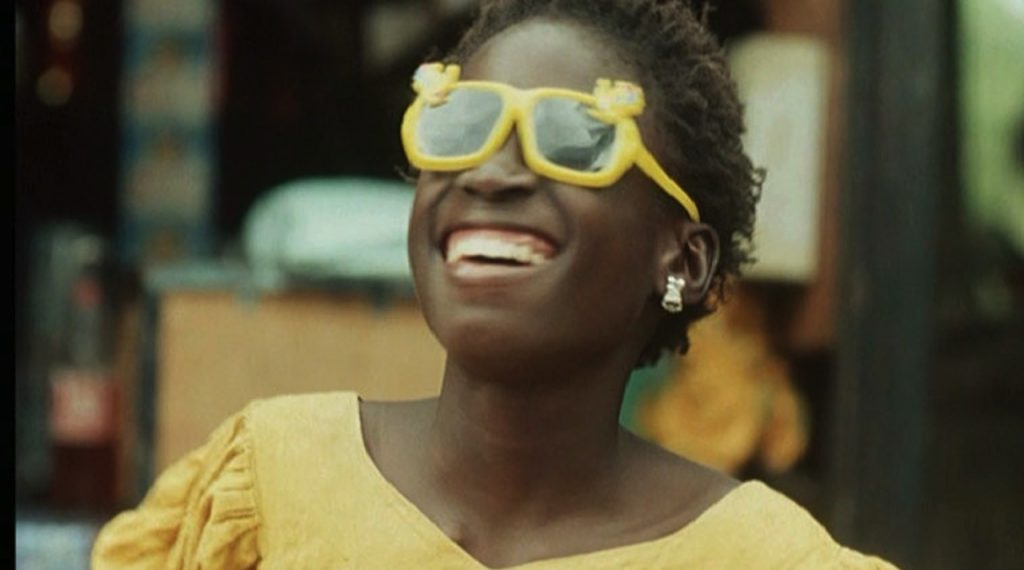 An ongoing strand of the festival, Cinemalibero has been screening films and showcasing new restorations that are not otherwise easily detected on the radar of cinephilia. This year it will celebrate the 50th anniversary of FESPACO, the Panafrican Film and Television Festival of Ouagadougou in Burkina Faso, dubbed as the 'capital of African cinema'. Created in 1969 to facilitate the dissemination of African films, as well as networking between African filmmakers, FESPACO had to overcome many obstacles before becoming one of the most culturally relevant and unifying events in Africa as well as the place where cinema grew to be a powerful means of expression and consciousness-raising. Seven programmes, featuring brand new restorations and rare footage, offer a unique opportunity to land on and revisit a continent we have never felt so close to.
Curated by Cecilia Cenciarelli
Photo: La Petite vendeuse de soleil by Djibril Diop Mambéty (1999)
______________________________________________
For more details on these retrospectives, please stay tuned, you'll hear from us soon:
Jean Gabin – Wasn't he the biggest of them all? If you haven't made up your mind yet, this new retrospective on French star is designed for you.
Eduardo De Filippo – An uncategorisable artist, "Eduardo" wrote (plays, screenplays, novels, poems) and directed (stage, screen) with a sensibility that would more or less define Italian-ness. He is one of the essential figures of Neapolitan culture, and this retrospective of his films, following our Neapolitan focus last year, will be another exploration of that region's rich cinematic heritage.
Youssef Chahine – The work of this giant of Arab cinema will be revisited in new restorations, thanks to the project promoted by Cinémathèque française and the Chahine estate. Nowhere in film history has classical storytelling been so gloriously married to revolutionary ideas, historical investigation and the microscopic study of a nation as in the works of this rebel of Egyptian cinema.
William Fox Presents: Rediscoveries from the Fox Film Corporation (Part II) – Last year Dave Kehr curated a selection of rare, overlooked gems produced under William Fox and directed by some of the greatest names in American cinema (Ford, Walsh, Borzage). His second instalment from the Fox Film collection held by the Museum of Modern Art and the UCLA Film and Television Archive contains even more great films and filmmakers.
16mm. Great Small Gauge – Political, personal and avant-garde films (featuring works by Margaret Tait, Maria Lassnig, Peter Hutton, and Martha Coburn among others), screened in their original format, one that stands for experimentation and freedom.
Georges Franju: documentary beyond the real – The co-founder of the Cinémathèque française in 1936 was both an innovator and a curator of film history. Even before he made his first fiction feature, he created one of the most impressive bodies of work in French cinema with his thirteen short films made between 1948 and 1958.
And don't forget our classic strands:
Recovered and Restored – The best of the new restorations and discoveries from around the world.
In Search of Colour – Favourite and often obsolete colour formats will be explored in vintage prints and new restorations.
One Hundred Years Ago: 1919 – Riding back in our time machine to showcase some of the best and most surprising films made a century ago.
1899: Year Four of Cinema – There is more to early cinema than Méliès and the far-flung cameramen of the Frères Lumière. Discover sound film tests, home movies by affluent families and spectacular 68mm Mutoscope & Biograph films from the last year of the 19th century.
The Keaton Project – The comedy genius returns in new restorations, with live music.
Documents and Documentaries – Films on cinema and classic documentaries back on the big screen.
Il Cinema Ritrovato Kids – Films and workshops for our youngest and most curious audience.
Film Lectures – Legendary filmmakers, film restoration experts and prominent historians sharing their stories with you.
Il Cinema Ritrovato DVD Awards – An international jury picking the best releases of the year.
Book Fair – The most tempting collection of film books, DVDs and posters offered inside the Renzo Renzi Library. Leave some empty room in your luggage!
As always, Il Cinema Ritrovato aims to be a festival of reflection; a suspension of the audience's familiar sense of time and space, during which past, present and future gloriously intersect. We hope Il Cinema Ritrovato XXXIII can offer you the leisurely sophistication of a Lubitsch comedy combined with the raw excitement of a Samuel Fuller western, and be filled with that unstoppable flow of joy and excess found in a Fellini. We hope to see you under the porticos of Bologna, on your way to the next screening.
Cecilia Cenciarelli, Gian Luca Farinelli, Ehsan Khoshbakht and Mariann Lewinsky
Directors of Il Cinema Ritrovato