Cinefilia Ritrovata, focus su: i muti di cento anni fa e 'Afraid to Talk'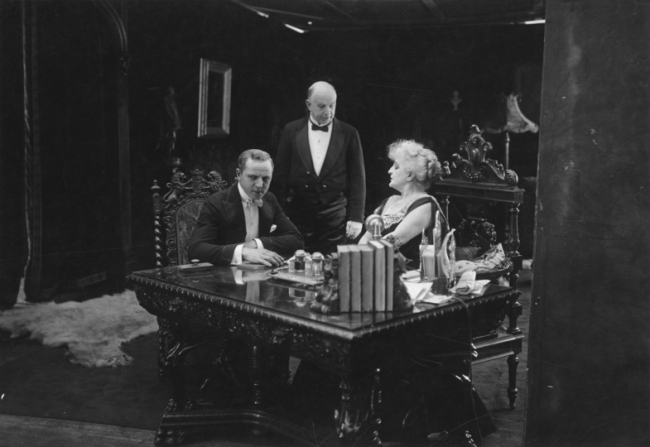 Ultimo giorno al festival de Il Cinema Ritrovato e ultimi film muti da visionare. Hollywood, il luogo-sinonimo del Cinema, chiude la carrellata di lungometraggi che si sono succeduti all'interno della sezione "Cento anni fa: 30 film del 1916", una delle più ricche ed entusiasmanti, nonché autentica macchina del tempo in grado di trasportare i suoi spettatori in un'epoca che nessuno di loro ha visto e conosciuto.
Il cinema muto è spesso bistrattato dai più (sulle motivazioni è meglio tacere), in particolar modo è il cinema degli anni '10 ad essere il più "dimenticato": le origini del cinema son ben note a tutti, come lo sono anche le vette raggiunte dalla cinematografia mondiale negli anni '20, ma gli anni '10 americani del '900 son spesso ricordati per le grandi produzioni di Griffith e per poco altro. Un grave errore perché molti dei registi che si sono affermati sia al crepuscolo dell'era del muto sia lungo gli anni del sonoro, hanno mosso i loro primi passi, molto spesso anche in veste di attori, proprio negli anni '10.
Continua a leggere l'articolo di Simone Tarditi.
Altro film Universal, del periodo Laemmle, diretto da Edward L. Cahn, Afraid to Talk è un gangster movie atipico, che riduce al minimo l'azione e per concentrarsi sulla distanza incolmabile tra cittadini e potere, che raccoglie indifferentemente criminali e rappresentanti delle istituzioni. Il giovane fattorino Ed Martin (Eric Linden) rimane ferito durante un omicidio tra gangster. Le prove sembrano schiaccianti nei confronti del boss Skelli, che tuttavia ha recuperato dei documenti che incastrano per connivenza e corruzione molti dei pubblici ufficiali coinvolti nel caso. Ed diventa allora un perfetto capro espiatorio.
Continua a leggere l'articolo di Chiara Checcaglini.